NCAA Basketball Tournament 2012: Have A Printable Bracket for March Madness, It's On Us!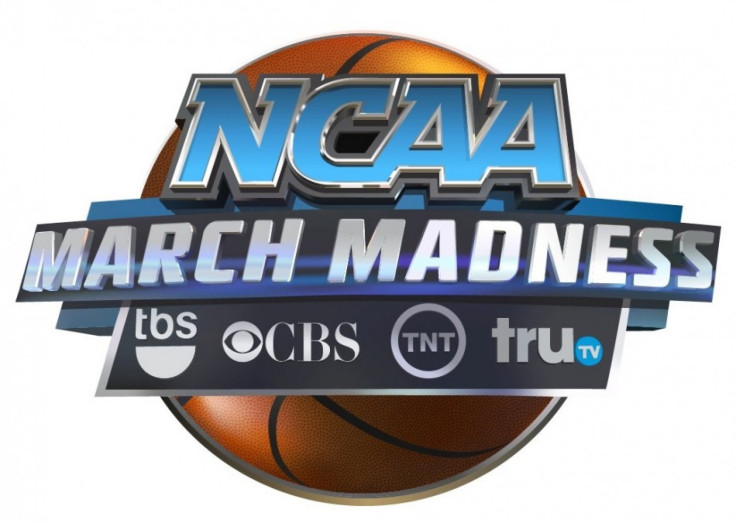 March Madness is finally here! On Sunday night, the NCAA Selection Committee unveiled the 68 teams that will play in the 2012 NCAA Men's Basketball Tournament, with Kentucky, Syracuse, North Carolina and Michigan State claiming the four No. 1 seeds in this year's (highly printable) bracket. There were a few surprises and some snubs (sorry Drexler), but all of the teams that made it into the final brackets deserve to be there. Even the biggest underdogs of this year's tourney will have a shot to win it all.
Several media outlets and sports sites have released their versions of the 2012 NCAA Men's College Basketball Tournament brackets. Please take your pick of PRINTABLE BRACKETS from ESPN, The Huffington Post, CBS Sports, the NCAA, SB Nation, College Hoops Net, and The Bleacher Report. Any one will do. Just fill in your selections before Thursday, March 15, and watch how it all plays out!
The first four games of this year's NCAA Tournament will be played on March 13 and 14 in Dayton. In those games, Mississippi Valley State will take on Western Kentucky in the South region, BYU will face Iona in the West, and in the Midwest, the Cal Bears will take on South Florida and Lamar will also square off against Vermont.
March Madness continues in the second round, which is where all of the fun truly begins. That madness begins on March 15 and ends on the 16. Teams will then play the third round of the NCAA Tournament that same weekend, lasting from March 17 to the 18, which will decide who will play in the 2012 Sweet 16.
The Sweet 16 games begin on March 22, and those winners that advance to the Elite 8 will play on March 24 and 25.
March Madness culminates in the 2012 NCAA Final Four, which will be played at the Mercedes-Benz Superdome in New Orleans on March 31. The NCAA Men's Championship game will (hopefully) be the cherry on top, which will be played on April 2.
Here is the complete list of teams and regions in the 2012 NCAA Men's Basketball Tournament:
MIDWEST
1. North Carolina2. Kansas3. Georgetown4. Michigan 5. Temple6. San Diego State7. St. Mary's8. Creighton 9. Alabama 10. Purdue11. NC State12.* California/South Florida13. Ohio14. Belmont15. Detroit16.* Lamar/Vermont
WEST
1. Michigan State 2. Missouri3. Marquette4. Louisville 5. New Mexico 6. Murray State7. Florida8. Memphis 9. Saint Louis 10. Virginia11. Colorado State12. Long Beach State 13. Davidson14. BYU/Iona15. Norfolk State 16. LIU-Brooklyn
EAST
1. Syracuse2. Ohio State3. Florida State4. Wisconsin5. Vanderbilt 6. Cincinnati7. Gonzaga 8. Kansas State 9. Southern Mississippi 10. West Virginia 11. Texas12. Harvard 13. Montana14. St. Bonaventure 15. Loyola (MD)16. UNC-Asheville
SOUTH
1. Kentucky2. Duke3. Baylor4. Indiana5. Wichita State6. UNLV7. Notre Dame8. Iowa State9. UConn10. Xavier11. Colorado12. VCU13. New Mexico State 14. South Dakota State15. Lehigh16. Mississippi Valley State / Western Kentucky
What does your bracket look like? Does your favorite team have what it takes to win it all? If it's not your favorite team, who do you think has the best shot to win the 2012 NCAA Men's Basketball Tournament? Let us know in the comments section below!
© Copyright IBTimes 2023. All rights reserved.