NDAA: Senate Passes Feinstein Amendment, Barring US Citizens From Indefinite Detention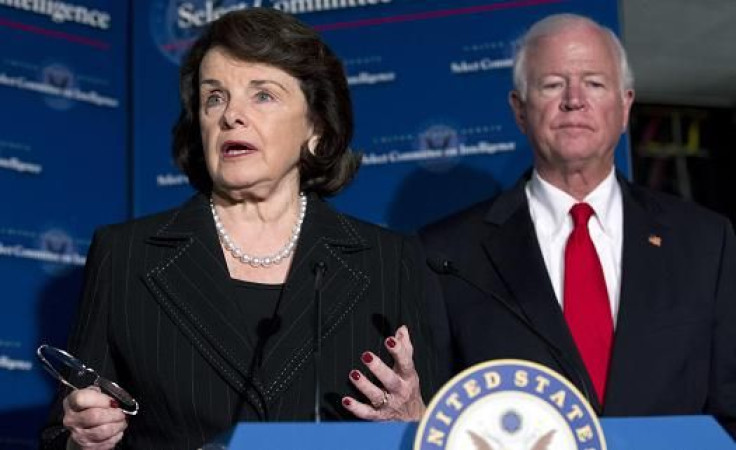 A majority of the U.S. Senate night supported an amendment intended to prevent the indefinite detention of U.S. citizens or legal permanent residents captured on American soil on Thursday night -- although some lawmakers reportedly had extremely different interpretations of what the measure will actually accomplish.
The provision, proposed by Sen. Dianne Feinstein, D-Calif., states that only American citizens and lawful permanent residents can be exempted from the indefinite detention clause of the National Defense Authorization Act (NDAA). Civil liberties and human rights organizations have balked at the potential implications of the law, which gives the military the power to indefinitely detain terror suspects without charge or trial.
Civil liberties and human rights groups have said the law grants the federal government an unprecedented power to deny people their liberty and due process of law, a risk some opponents have said could potentially affect American citizens.
The Hill reports that Feinstein said the amendment clarifies that the NDAA "does not permit an American citizen or legal resident to be picked up and be held without end, without charge or trial." However, it does not protect individuals foreign workers with U.S. visas, foreign students with U.S. visas, vacationers or the millions of immigrants who illegally reside in the country.
The provision, co-sponsored by Sen. Mike Lee, R-Utah, passed the Senate 67-29.
But while liberal Democrats and libertarian-leaning Republicans -- such as Lee and Sen. Rand Paul of Kentucky -- see the amendment as a protection for American citizens, some lawmakers voted for it precisely because they do not believe Americans will be exempted.
According to The Hill, Sens. Lindsey Graham, R-S.C., John McCain, R-Ariz., and Armed Services Chairman Carl Levin, D-Mich., all supported Feinstein's amendment, but they qualified that they did not believe the language completely prohibits the military detention of U.S. citizens because it offers exception for acts of Congress that could authorize such detention.
"When the enemy is able to turn one of our own, the last thing in the world we should do is deny ourselves the ability to interrogate that person in a way to help us win the war and keep us safe," Graham reportedly said, arguing that the military needs the power to detain citizens who could be members of terrorist groups such as Al Qaeda.
© Copyright IBTimes 2022. All rights reserved.
FOLLOW MORE IBT NEWS ON THE BELOW CHANNELS