House Upholds NDAA Indefinite Detention Provision For Terrorism Suspects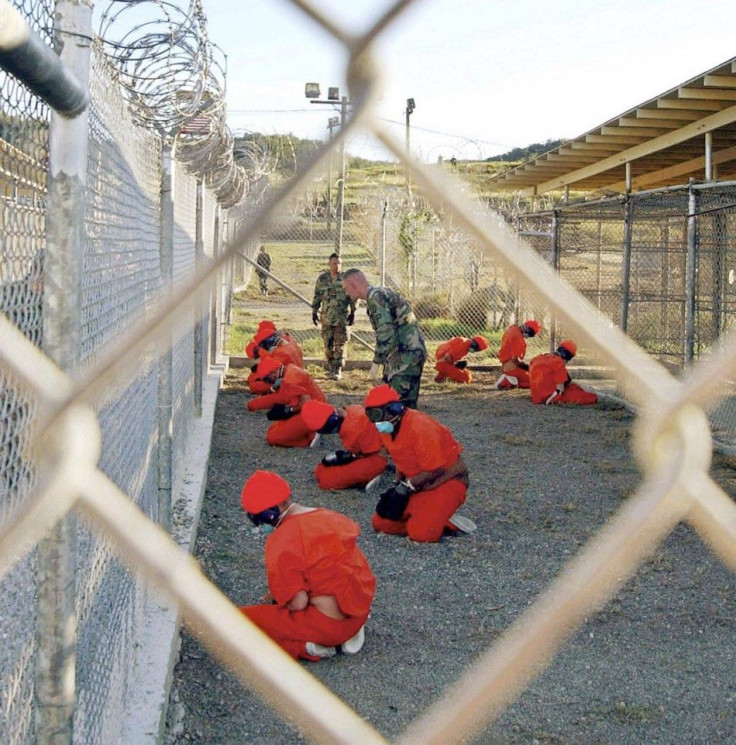 The U.S. House of Representatives upheld the president's power to indefinitely detain terrorism suspects early Friday, rejecting an amendment to last year's National Defense Authorization Act that would have barred the military detention of civilians without charge or
In a 182-231 vote lawmakers rejected the proposal, sponsored by a coalition of Democrats and libertarian Republicans led by Reps. Adam Smith, D-Wash., and Justin Amash, R-Mich. Instead, they advanced another amendment to the law's controversial indefinite detention provision that critics say effectively does nothing to alter the legislation.
Known as the Right to Habeas Corpus Act, the Republican-backed amendment affirms that U.S. citizens have the ability to challenge the legality of their detention via a writ of habeas corpus. However, Smith and his allies argue the amendment is redundant since it affirms what is already true -- Americans have habeas corpus rights -- and does not address the primary concern of the NDAA's opponents: whether the U.S. can indefinitely hold terrorism suspects without charging them with a crime.
Debate on the detainee proposals began on midnight Thursday as the House debated more than 140 amendment's to this year's defense authorization bill, according to the The Hilll.
Smith argued ultimately successful habeas corpus amendment was offered as a smokescreen for people who want to claim civil liberties are priorities.
It doesn't protect any rights whatsoever, he said.
The Smith-Amash amendment would have altered the NDAA, as well as the 2001 Authorization for the Use of Military Force (AUMF), to ban indefinite military detention for terrorism suspects captured on U.S. soil and clarify that individuals apprehended on American grounds must be tried in civilian court with all corresponding constitutional protections.
In a rare example of the left and right coming together, the Smith-Amash proposal was endorsed by broad range of organizations such as the American Civil Liberties Union, the Gun Owners of America and the United Methodist Church.
But supporters of the counter-terrorism law's indefinite detention provision suggest the Smith-Amash amendment would make it more likely that terrorists would conduct attacks directly within American borders, since they would receive more rights on U.S. soil than overseas.
The indefinite detention fight could likely be the biggest obstacle in the passage of the $643 billion military spending bill. A congressional debate, combined with a public outcry, over the constitutionality of the provision nearly derailed the passage of last year's legislation. It was ultimately signed into law by President Barack Obama on Dec. 31.
On Wednesday a New York federal judge temporarily blocked the NDAA's indefinite detention provision, ruling in favor of a coalition of writers and activists alleging the law violates both their free speech and associational rights guaranteed by the First Amendment as well as due process rights guaranteed by the Fifth Amendment of the United States Constitution.
© Copyright IBTimes 2023. All rights reserved.