Nebraska Gay Marriage Ban Struck Down, State Attorney General Appeals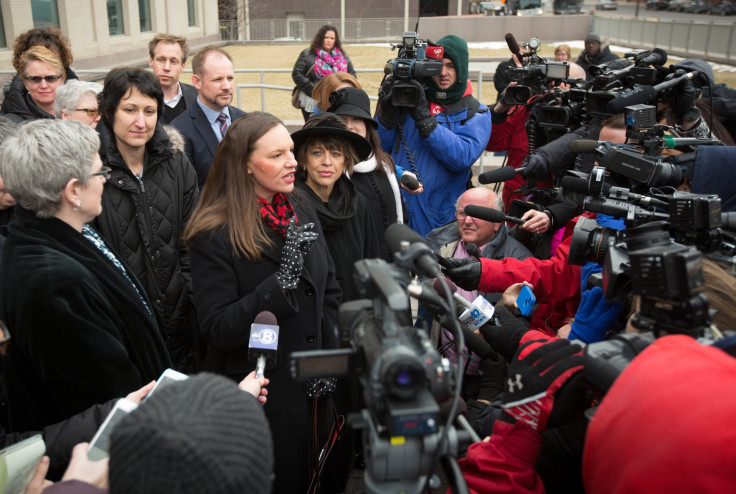 A federal judge blocked a statewide ban on same-sex marriages in Nebraska on Monday, which had previously stood in place since 2000. The American Civil Liberties Union, or ACLU, sued the state over the ban in November. Senior U.S. District Judge Joseph F. Bataillon's decision will take effect on March 9 at the request of Nebraska Attorney General Doug Peterson so as to not create administrative "chaos" for just a few days. The state has already appealed.
"It is ordered that all relevant state officials are ordered to treat same-sex couples the same as different sex couples in the context of processing a marriage license or determining the rights, protections, obligations or benefits of marriage," read Bataillon's brief injunction. Bataillon's entire order can be read here.
Bataillon heard a similar case in 2003 challenging the ban and issued the same ruling, but the state appealed and a federal appeals court reinstated the ban. This time around, he called the ban an "unabashedly gender-specific infringement of the equal rights of its citizens."
Bataillon ruled quickly because one of the plaintiffs, Sally Waters, is suffering from stage-four breast cancer and she wants to marry her partner, Susan Waters, so their family will receive Social Security payments and tax breaks after she passes, according to KETV, Omaha. The two were legally married in California in 2008 but have been together for 17 years. They are one of seven couples named as plaintiffs in the ACLU suit, according to the Associated Press.
Nebraska's ban was overwhelmingly popular with its residents 15 years ago. Around 70 percent of voters marked yes on Initiative 416, which declared that "only marriage between a man and a woman shall be valid or recognized in Nebraska."
Nebraska Gov. Pete Ricketts supports the ban and criticized the ruling as the work of an "activist judge" who "should not substitute his personal political preferences for the will of the people."
© Copyright IBTimes 2023. All rights reserved.