Nefertiti's Tomb: Tutankhamun's Mother May Be Buried In Secret Chamber In His Tomb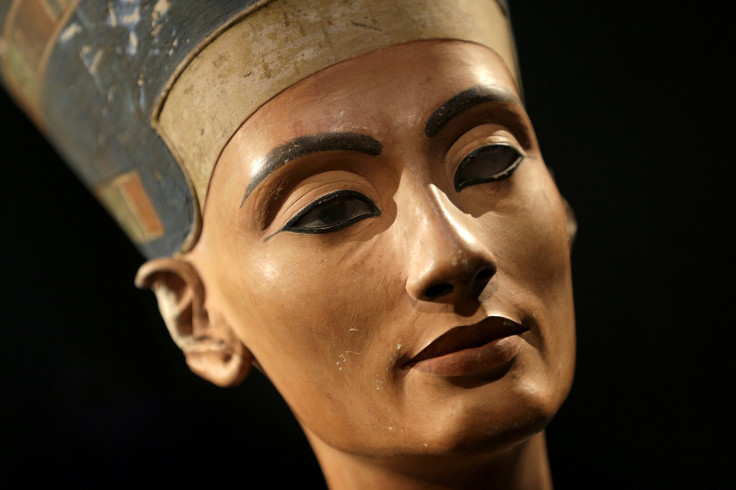 Egyptian antiquities authorities think they may have found the burial place of Nefertiti, the Egyptian queen who was mother of Tutankhamun and who introduced the worship of a single god in the ancient culture. Archaeologists said they found a hidden chamber in Tutankhamun's tomb in the Valley of the Kings, Agence France-Presse reported.
"We can now say that we have to find behind the burial chamber of King Tutankhamun another chamber, another tomb," Mamduh al-Damati told a press conference in English, adding experts are "90 percent" sure they are right.
Investigators used radar to confirm a theory by British Egyptologist Nicholas Reeves, a professor of archaeology at the University of Arizona, that the boy king's tomb extended farther than initially believed. Ahram Online said the team included radar experts from Egypt and Japan, and focused on the north and west walls of Tutankhamun's burial chamber.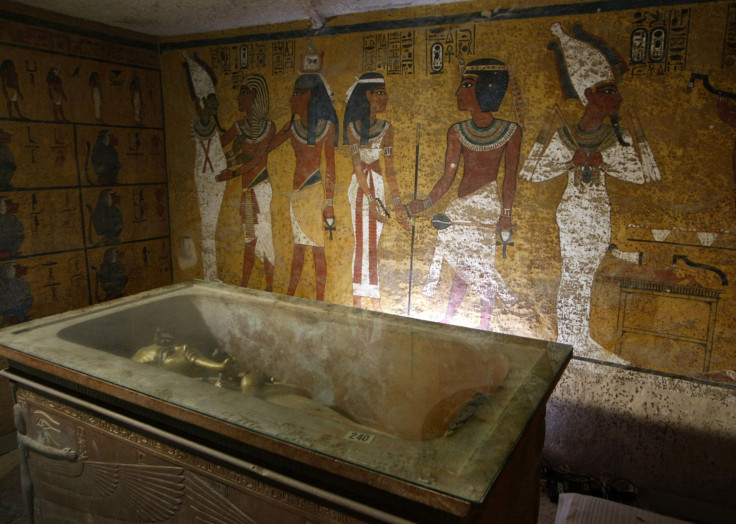 National Geographic noted this is the third time experts have said they thought they had located Nefertiti's tomb. Some scientists, using DNA testing, have said they believe her mummy was among a group unearthed in 1898 and is in the custody of the Egyptian Museum in Cairo.
Damati said he's not convinced the chamber, if it proves to be a burial chamber, is that of Nefertiti. He said he thinks it may belong to one of Pharoah Akhenaten's other wives, Kiya.
Reeves, using high-resolution scans done by a Spanish group that specializes in replicating artwork, spotted two fissures he posited indicate the presence of hidden doors. The smaller of the rooms behind the doors likely is a storeroom, but the other could be the queen's burial chamber, Reeves has said, saying the artwork in Tutankhamun's chamber is more associated with Nefertiti.
"The radar, behind the north wall [of Tutankhamun's burial chamber], seems pretty clear. If I am right it is a continuation -- corridor continuation -- of the tomb, which will end in another burial chamber," Reeves said, adding: "It does look indeed as if the tomb of Tutankhamun is a corridor tomb ... and it continues beyond the decorated burial chamber."
Nefertiti ruled alongside Akhenaten some 3,300 years ago during a time of social upheaval. The religion they created was labeled heresy by subsequent pharaohs, and some experts have said that would have precluded her burial in the Valley of the Kings. Reeves, who searched for Nefertiti's tomb while he was director of the Amarna Royal Tombs Project (1998-2002) said he thinks Tut's tomb originally was created for Nefertiti but that the boy king wound up there because he died so young, and Egyptians had no separate tomb prepared for him, National Geographic said.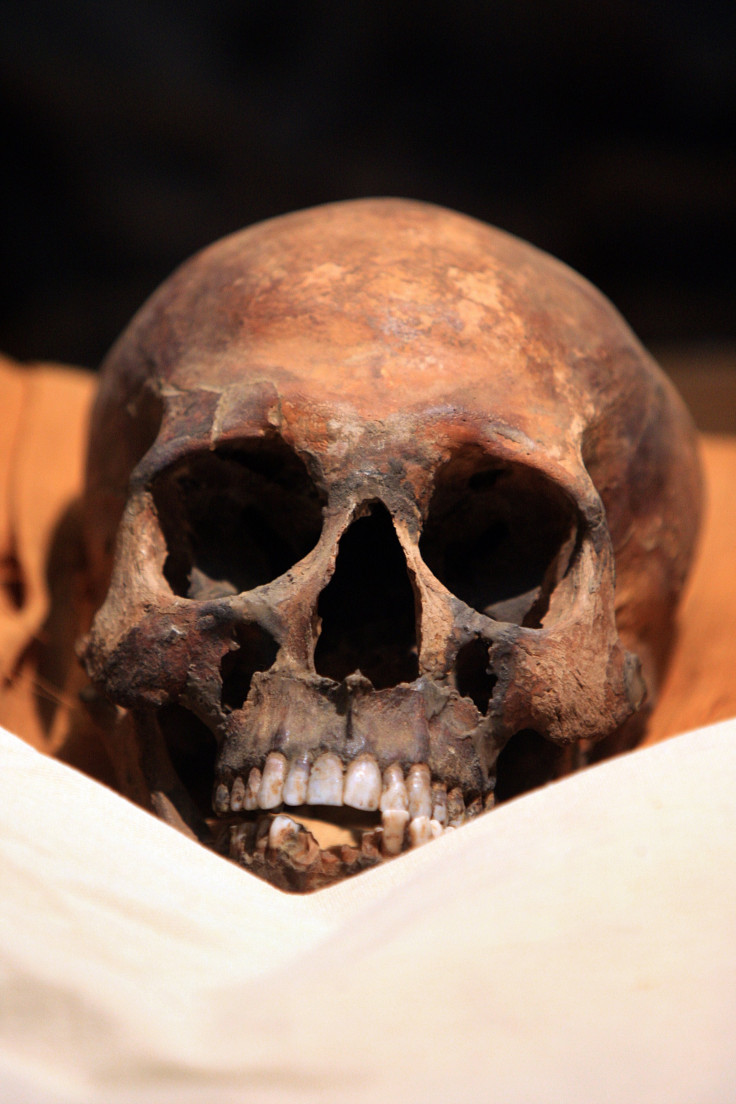 "My strong feeling is that Nefertiti may well be buried somewhere in the Valley of the Kings," Reeves told PBS. "It would be wonderful to find Nefertiti's tomb, because not only is this a person of the greatest historical importance, but it's a period of the most superb art."
© Copyright IBTimes 2023. All rights reserved.