Nelson Mandela Death Anniversary: 10 Powerful Quotes By The Civil Rights Leader
Nelson Mandela, who is considered the father of modern South Africa, was an anti-Apartheid activist who fought racial segregation in the nation.
Considered one of the greatest leaders of all time, Mandela, who was born in 1918, became the nation's first democratically elected president in 1994 and served till 1999.
Mandela died on Dec. 5, 2013, after suffering from a prolonged respiratory infection. He was 95 at the time.
On his death anniversary, here are some of Mandela's most inspirational and powerful quotes, courtesy Good Reads and Business Insider –
"People must learn to hate, and if they can learn to hate, they can be taught to love, for love comes more naturally to the human heart than its opposite."
"No one is born hating another person because of the color of his skin, or his background, or his religion."
"A good head and good heart are always a formidable combination. But when you add to that a literate tongue or pen, then you have something very special."
"Like slavery and apartheid, poverty is not natural. It is man-made, and it can be overcome and eradicated by the actions of human beings. And overcoming poverty is not a gesture of charity. It is an act of justice. It is the protection of a fundamental human right, the right to dignity, and a decent life. While poverty persists, there is no true freedom."
"One of the things I learned when I was negotiating was that until I changed myself, I could not change others."
"I learned that courage was not the absence of fear, but the triumph over it. The brave man is not he who does not feel afraid, but he who conquers that fear."
"Those who conduct themselves with morality, integrity, and consistency need not fear the forces of inhumanity and cruelty."
"For to be free is not merely to cast off one's chains, but to live in a way that respects and enhances the freedom of others."
"There is no passion to be found playing small - in settling for a life that is less than the one you are capable of living."
"Lead from the back — and let others believe they are in front."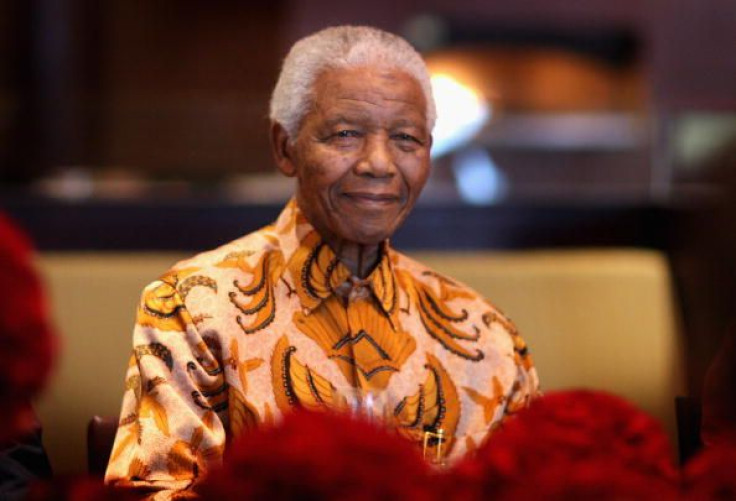 © Copyright IBTimes 2023. All rights reserved.
FOLLOW MORE IBT NEWS ON THE BELOW CHANNELS