International Nelson Mandela Day 2020: Inspirational Quotes By The Icon On His Birth Anniversary
KEY POINTS
Nelson Mandela was born on July 18, 1918
He was South Africa's first black president
He was an anti-Apartheid activist
Nelson Mandela, South Africa's first black president and an anti-Apartheid activist, was born on July 18, 1918. Every year, his birth anniversary is observed across the world as International Nelson Mandela Day in order to recognize his contribution to freedom and his dedication to fight for racial inequalities.
"In 2020, it will be the day we share the successes we have achieved and the lessons we have learned as we battle this pandemic, and its effect on those less fortunate than ourselves," the official website of celebration stated.
On this day, here are a few inspirational quotes by the leader that are etched in history:
"There can be no keener revelation of a society's soul than the way in which it treats its children."
"We pledge ourselves to liberate all our people from the continuing bondage of poverty, deprivation, suffering, gender and other discrimination."
"I learned that courage was not the absence of fear, but the triumph over it. The brave man is not he who does not feel afraid, but he who conquers that fear."
"Education is the most powerful weapon which you can use to change the world."
"If you talk to a man in a language he understands, that goes to his head. If you talk to him in his language, that goes to his heart."
"A good leader can engage in a debate frankly and thoroughly, knowing that at the end he and the other side must be closer, and thus emerge stronger. You don't have that idea when you are arrogant, superficial, and uninformed."
"It is better to lead from behind and to put others in front, especially when you celebrate victory when nice things occur. You take the front line when there is danger. Then people will appreciate your leadership."
"People respond in accordance to how you relate to them. If you approach them on the basis of violence, that's how they'll react. But if you say, 'We want peace, we want stability,' we can then do a lot of things that will contribute towards the progress of our society."
"I was not a messiah, but an ordinary man who had become a leader because of extraordinary circumstances."
"I have cherished the ideal of a democratic and free society in which all persons live together in harmony and with equal opportunities. It is an ideal which I hope to live for and to achieve. But if needs be, it is an ideal for which I am prepared to die."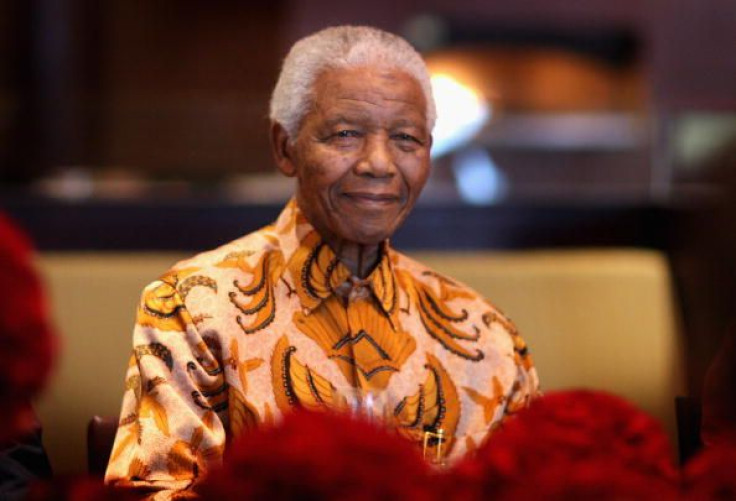 © Copyright IBTimes 2023. All rights reserved.
FOLLOW MORE IBT NEWS ON THE BELOW CHANNELS