Nepal Election Preview: High Intrigue In The Himalayas, Where Maoists Are The Mainstream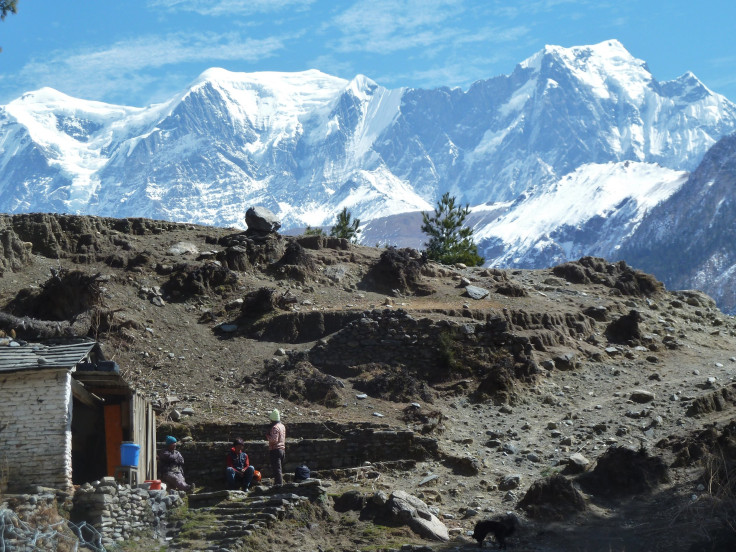 Scattered violence and threats of more disruption have government and security officials in Nepal worried that parliamentary elections scheduled for Nov. 19 may be endangered, thereby prolonging the social chaos and instability in the poor Himalayan nation seven years after the end of a deadly 10-year civil war.
One and half years after the prior constituent assembly (CA) -- or the country's parliament – was dissolved after failing to forge a new post-war, post-monarchical constitution, Nepalese voters will again choose from a huge field of more than 6,000 candidates (represented by no less than 122 parties) who would be expected to craft a constitution to resolve disputes arising from a war that killed more than 15,000 people and begin a fresh new chapter in the weary mountainous, state landlocked between looming neighbors India and China.
The crowded field of candidates are competing for only 240 directly elected seats in the CA (the total assembly holds about 600 seats). Pushpa Kamal Dahal, chairman of the Unified Communist Party of Nepal-Maoist (UCPN-M) party -- which had the most seats in the assembly -- told the Himalayan Times newspaper that elections are necessary for the country's stability and to develop economic prosperity in the impoverished state.
However, as the Integrated Regional Information Networks (IRIN) news agency reported, Nepalese lawmakers cannot agree on how to create a new government structure nor how to share power between disparate political parties. This political stalemate, the United Nations warned, has facilitated a "slow but persistent deterioration of democratic institutions and effective governance" in the nation. "The failure to write a constitution and the subsequent legislative vacuum in Nepal have contributed to the steady and continued erosion of the rule of law in the country, stalling development and choking off access to justice for Nepalese," said Benjamin Schonveld, South Asia director of the International Commission of Jurists (ICJ) in Kathmandu, IRIN noted.
Further, The International Federation for Human Rights (or FIDH, according to its French acronym), a human rights NGO, has noted that several candidates for CA seats are actually suspects in "high-profile cases of murder" in direct violation of electoral laws in place. "We have the bitter experience of the first CA not fulfilling its promises to draft a new constitution and do not want to see this repeated. However, we are further concerned by the lack of vetting measures put in place for the upcoming elections, which entrenches impunity in society and weakens the rule of law," said Mandira Sharma, president of Advocacy Forum-Nepal, a Nepalese human rights NGO.
There are also fears over how many people in country will be able to vote. Of about 16 million eligible voters, only 12.5 were registered – prompting the U.S.-based human rights campaign group, the Carter Center, to warn that a "significant section of the population" will become disenfranchised in the next election.
Or greater urgency, an array of political alliances have waged a campaign to obstruct and thwart the poll by, among other actions, breaking up computers and polling places and taking electoral records; setting of candidates cars on fire; and in at least one case, gunning down one candidate, raising serious questions over how much more violence the election itself may trigger. Indian media reported that much of the disturbances so far have been caused by the Communist Party of Nepal-Maoist (CPN-M), a breakaway faction of the mainstream UCPN-M. Aside from UCPN-M, three other mainstream parties, Nepali Congress; Communist Party of Nepal-Unified Marxist Leninist (CPN-UML), and the pro-monarchy Rashtriya Prajatantra Party (RPP) are participating in the poll. These parties are also challenging each other with violent rhetoric.
In response to the sporadic acts of violence, the government has dispatched almost two-thirds of its army personnel (some 60,000 troops) to provide security at the polls (such a drastic step was not used in the last election in 2008). "Elections are civilian affairs conducted to manage conflict in a society," said former election commissioner Bhojraj Pokhrel. "But the way that the parties are projecting messages from different sides, it seems as if we're going into a war rather than an election, which is troublesome."
It is unclear what path Nepal will take even if the election is a success. When the prior CA was forced to disband in May 2012, a caretaker government led by Prime Minister Baburam Bhattarai of UCPN-M took over. However, shortly thereafter a breakaway Communist faction, led by Mohan Baidya, formed a splinter group -- CPN-M -- that wanted to distinguish itself from the dominant mainstream Maoist party. Baidya criticized Bhattarai's party of surrendering too much during the peace process that ended the civil war, including the dissolution of the People's Liberation Army, the armed wing of the Communist Party. Bhattarai resigned in March 2013 and in his place entered Justice Khilraj Regmi, the chief of the Supreme Court. It was Regmi who established the November 19 election date, with the support of four principal parties (excluding, of course, CPN-M, which is protesting the election). The UN has claimed that CPN-M officials and volunteers are pressuring voters to boycott the poll -- sometimes to the point of threatening physical violence or even death.
But even without the CPN-M agitation, some Nepalese question the wisdom of spending money and time on an election that may not resolve any of the current political crises. "Why are we spending all this money on an election? We are a poor country, and we should be spending it on schools and roads and hospitals," a teacher named Soorja Kayastha told IRIN.
Shastri Ramachandaran, an author who has written about Nepal, wrote in an op-ed for the DNA news agency of India that the Maoists, despite their infighting and disarray, are still the most formidable force in this election. "They are well organized, rich in resources and have dedicated cadres to take the fight down to the villages," he wrote. "[But] their record in Parliament and government during the last five years is indefensible: they could not deliver a Constitution; nor could they provide governance; and, far from initiating development and much needed socio-economic measures, they were mired in political one-upmanship, scandal and corruption." However, he noted that the Maoists will claim that they could not deliver on promises of a new constitution and a reconciliation plan due to interference from those who seek to re-establish the status quo from prior to the civil war that brought down the monarchy.
As such, the next CA faces a monumental task to bring back order to Nepal. "The new constituent assembly has a lot of important work to do to get the country on track, particularly finding the political will to hold those in the halls of power responsible for human rights violations," Schonveld of the ICJ added.
FOLLOW MORE IBT NEWS ON THE BELOW CHANNELS