Netanyahu Claims World Leaders 'Have Given Up' On Iran Nuclear Negotiations: Israeli Prime Minister Critical During Speech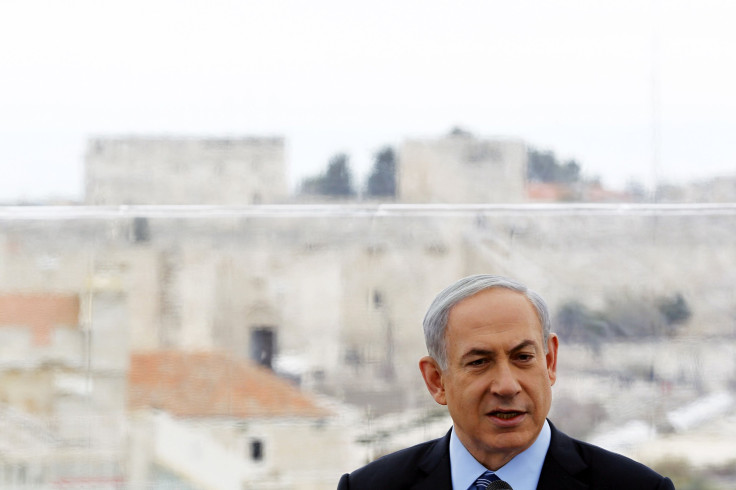 Israeli Prime Minister Benjamin Netanyahu charged Wednesday that international leaders "have given up" on stopping Iran from producing nuclear weapons. The Jerusalem Post reported that Netanyahu called out U.S. President Barack Obama and the rest of the world powers in the P5+1 group for allegedly endangering Israel in their negotiations to keep Iran from abusing nuclear technology.
"From the agreement that is forming, it appears that they have given up on that commitment and are accepting that Iran will gradually, within a few years, develop capabilities to produce material for many nuclear weapons," Netanyahu said, according to the Associated Press. "They might accept this, but I am not willing to accept this."
Netanyahu's speech, delivered in Jerusalem Wednesday night, comes about a week after a Washington Post report indicating that U.S. officials suspected the prime minister was leaking details about the nuclear talks to the Israeli press. As a result, the U.S. decided to cut back on how much information it's giving Israel about the Iran negotiations. Iran claims its nuclear program is peaceful, but Netanyahu has repeatedly expressed his fear that the nation would arm itself with weapons "with a declared goal of annihilating us," as he said Wednesday.
U.S.-Israeli relations are about to reach a climax, as Netanyahu is to speak to a joint session of Congress on Tuesday, despite the opposition of the Obama administration and many Democrats. The Israeli elections are two weeks later. Negotiators hope to have a framework of a deal with Iran by the end of March and finalize the deal in June.
The P5+1 group includes the U.S., China, Russia, Britain, Germany and France. The leaders "have made some progress" addressing Iran's nuclear capabilities, an anonymous senior official told Reuters, "but we still have a long way to go." The group's discussion with Iranian officials is due to resume Monday.
© Copyright IBTimes 2023. All rights reserved.