Netherlands Bombing ISIS? Dutch Debate Joining Syria Airstrikes Against Islamic State Group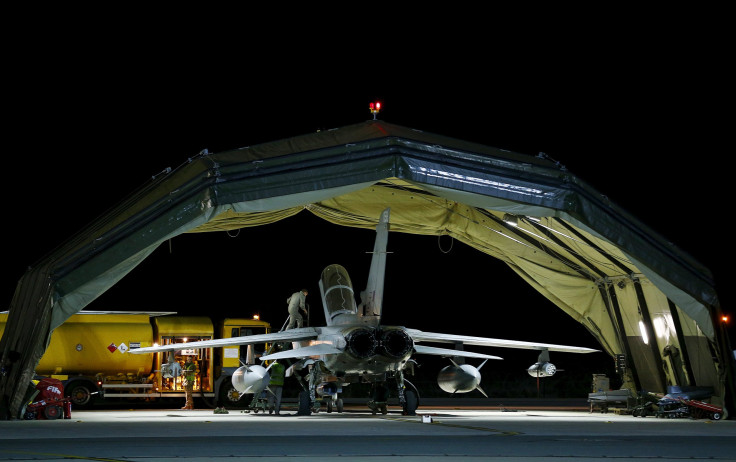 With the U.K. and Germany joining the U.S.-led coalition to carry out airstrikes against the Islamic State group in Syria, pressure is mounting for longtime ally the Netherlands to join the fight. Several Dutch lawmakers called late Thursday for their country to enter the fray, AFP reported.
"As far as we are concerned, it's high time action is taken against IS in Syria," said Raymond de Roon from the far-right Freedom Party while speaking during a meeting of Parliament's Commission for Foreign Affairs.
This week, the U.K. joined U.S.-led efforts against ISIS, responding to calls from France after the Nov. 3 Paris terror attacks claimed by the militant group. Germany's parliament voted Friday to join the campaign by sending six reconnaissance jets, refueling planes, a frigate and up to 1,200 personnel to support the coalition. Germany decided it would not conduct airstrikes in Syria directly.
The Netherlands has carried out airstrikes against ISIS in Iraq since October using four F-16 fighter jets. The U.S. and France have both called on the Dutch to join their coalition in Syria.
U.S. Led Coalition Airstrikes Against ISIS | FindTheBest
"The Netherlands is a small country that's been very active in the fight against IS," said Foreign Minister Bert Koenders. "But we can only make that decision once all military and political aspects in Syria have been properly weighed."
The Dutch government has said it would make a final decision after discussions, but the ruling coalition has been divided over whether to join airstrikes in Syria, with media reporting that Koenders still wants to find a political solution to the civil war.
A political solution to the crisis has become more complicated with Russia beginning its own airstrikes in Syria in September outside of coalition efforts. The Kremlin has long backed Syrian President Bashar Assad while the U.S. has called for his removal. Russia's involvement has increased the risk for an air incident, experts say.
"Quite a bit of work has been done with Russia and U.S. to [de-escalate conflict]," Malcolm Chalmers, deputy director general at the Royal United Services Institute in London, told International Business Times. "But the more the areas where Russia and NATO overlap, the greater the risk."
© Copyright IBTimes 2023. All rights reserved.