Netizens Praise Princess Charlotte's 'Grace,' 'Class' After Prince Louis Bumps Her Head On Balcony [Watch]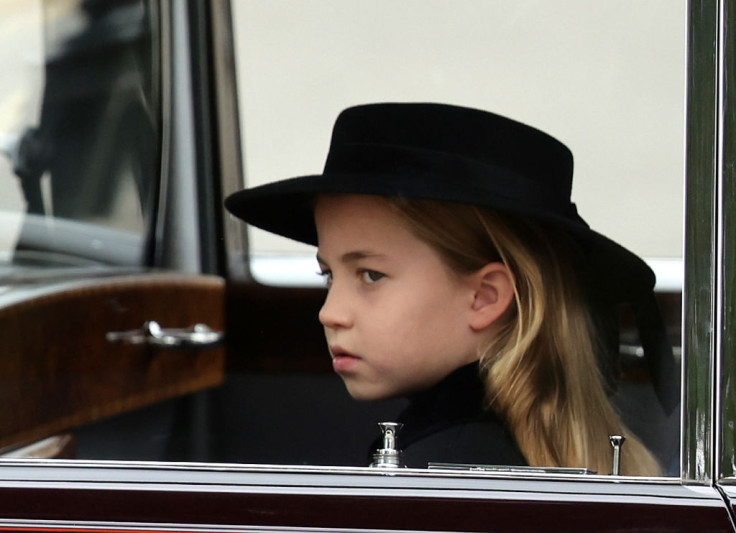 KEY POINTS
Prince Louis and Princess Charlotte bumped heads while watching the flypast on Saturday
Princess Charlotte appeared in pain, but Prince Louis was unaware of the incident
Princess Charlotte didn't make a scene but massaged her head after the collision
Princess Charlotte earned the netizens' thumbs up for reacting with grace after an incident with his younger brother, Prince Louis.
Princess Charlotte and Prince Louis joined their parents, Prince William and Kate Middleton, and big brother, Prince George, on the balcony for Trooping the Color Saturday. King Charles and Queen Camilla were also with them, watching the flypast.
In one instance, the two bumped their heads. Princess Charlotte leaned toward her younger brother to say something, but at the same moment, Prince Louis turned his head to chat with their mom. Their heads collided, and Princess Charlotte stopped for a moment, noticeably in pain after the collision.
Neither Prince Louis nor Princess Charlotte reacted. Prince Louis continued to speak with Middleton. Meanwhile, Princess Charlotte later massaged the side of her head that Prince Louis accidentally hit.
The incident was shared by one user on Instagram. It received several responses from netizens, with many praising the princess' grace and class.
"Awe, such grace and class in such a young girl. Her brother accidentally bumped heads with her, and she just carries on. I love the Waleses," one commented. Another added, "She manages the situation, so we'll!!" with a face with tears of joy emoji.
"Handled herself gracefully because that looked like it really hurt," another stated.
"Wonderful girl! How well she manages every situation!" a fourth user wrote with a clapping hands emoji.
"So nice and polite! The littlest one can be so bouncy! Charlotte handled it very sweetly!" another commenter opined.
"Princess Charlotte is a pro," a different user claimed.
"Amazing Princess Charlotte! Even though she felt slight pain when she accidentally bumped heads with her brother, she kept her cool," another royal fan wrote. "Her graceful demeanor in responding to the situation is something to be proud of. She knows that she should behave well in public. Everyone is watching. Lottie, you are a smart girl. And you are not only obedient to your parents but also understanding [of] your little brother's antics. Gan Gan would be very proud of you, dear."
Princess Charlotte and Prince Louis also got a telling-off from their mom during the carriage ride on the same day. According to lip-reading expert Jeremy Freeman, the Princess of Wales told the kids, "Do not look behind whilst on the coach." However, there were photos of the royal siblings looking behind the carriage during the ride.
Princess Charlotte and Prince Louis also had a moment during the carriage procession for Queen Elizabeth's Platinum Jubilee celebration last year. Prince Louis enthusiastically waved at the crowd non-stop, so his older sister took his hand and put it on his lap. However, after a few seconds, Prince Louis started waving again.
Several netizens found the scene hilarious and compared Charlotte to Princess Anne.
"I clocked that ... absolutely hilarious. Charlotte's definitely the next Anne," one commented.
"We need another Anne for the next generation... she'll keep everyone on their toes," another wrote with multiple laughing emojis.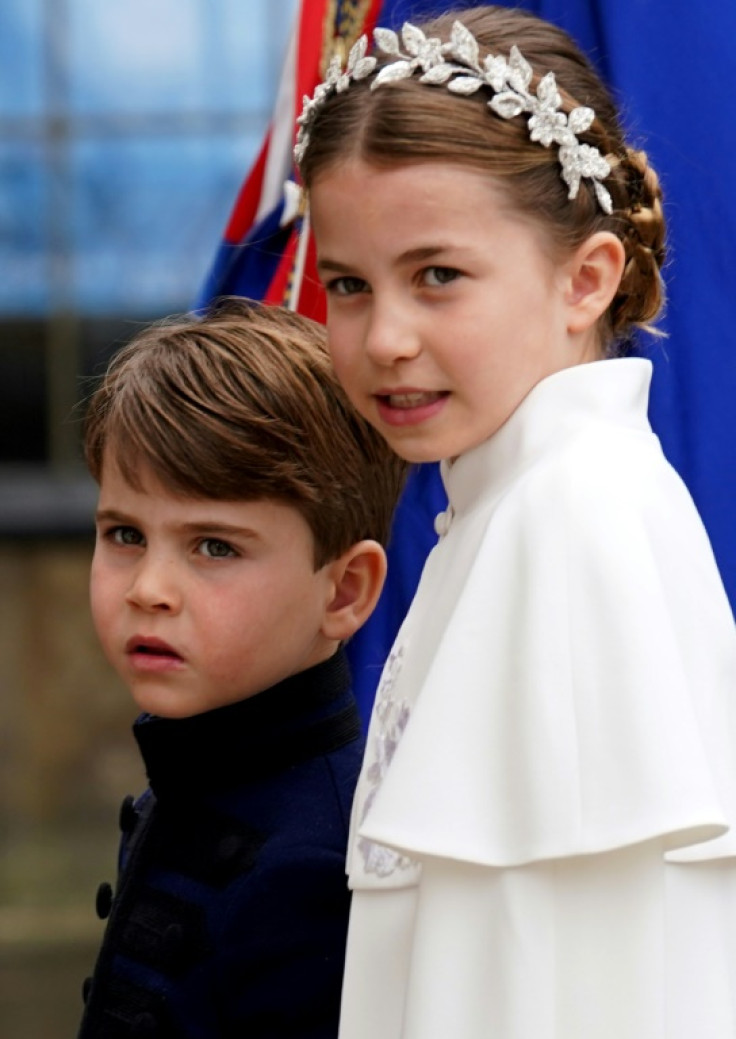 © Copyright IBTimes 2023. All rights reserved.