Nevada Puts The Brakes On Ride-Sharing App Uber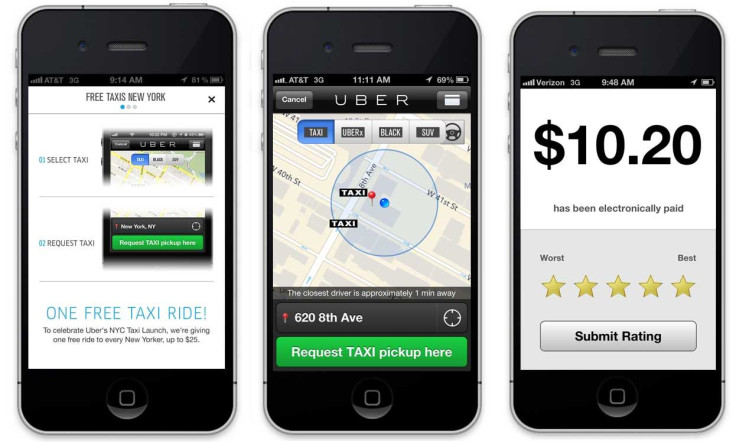 The state of Nevada has put the brakes on the ride-sharing app Uber -- at least until Nov. 7. District Court Judge James Russell in Carson City has blocked Uber drivers from offering rides until a hearing set for Nov. 6, the Associated Press reports. The court order to block the service was sought out by the state's attorney general late Friday afternoon.
The popular ride-sharing service was quietly launched in Nevada on Friday. Uber drivers were allowed to pick up passengers anywhere except from the Las Vegas Strip between the Mandalay Bay and SLS casinos and from McCarran International Airport.
Marco Falchi, an Uber driver in Las Vegas, was able to pick up a few customers ahead of the service's ban. Falchi applied to be an Uber driver six months ago, and submitted his driver's license, insurance and driving record to do so. "Here the politics are really tough," Falchi said.
Nevada has a highly regulated and influential taxi industry where a set number of cabs are allowed to operate and pick up passengers. Four cars for Uber have been impounded statewide and face fines of up to $10,000 for not being licensed, Teri Williams, a spokeswoman for the Nevada Taxicab Authority told the Associated Press. The impoundments are considered "unjust" according to Uber spokeswoman Eva Behrend.
Bill Shranko, an executive at Yellow Checker Star taxi company in Las Vegas, had criticized Uber for cherry-picking passengers. "They're taking all the cream off the top," he said.
The ride-sharing app can be tough competition in Las Vegas, where an 8 percent cab fare hike was approved this week. Not only that, Uber rides are generally 10 to 20 percent cheaper than regular taxi fares.
This isn't the first time Uber has been met with regulatory opposition. In September, the service was banned in Germany, and in 2012, the service was temporarily suspended in New York City. The company has been sued in Chicago and received cease-and-desist orders in Virginia, Massachusetts and San Francisco. Since then, each region has reached a deal to allow the ride-sharing service on its streets.
© Copyright IBTimes 2022. All rights reserved.
FOLLOW MORE IBT NEWS ON THE BELOW CHANNELS