New Biomarker in Blood Could Detect Extent of Heart Attack: Study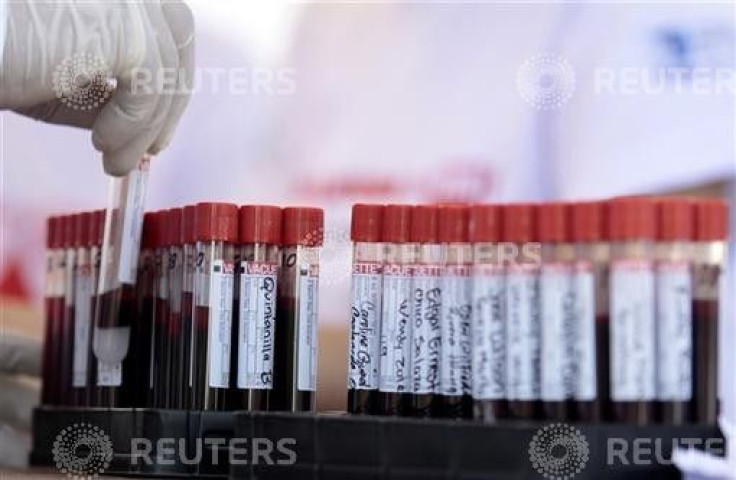 The presence of - troponin I - a biomarker protein in muscle tissue that indicates heart muscle damage, could indicate a person likely to suffer from heart attacks, according to a study published in the Journal of the American Medical Association (JAMA). The test for troponin could make the detection of heart attacks a quicker and more accurate affair.
According to the study, higher levels of troponin could suggest the individual is at greater risk of suffering from a heart attack. The test could be particularly useful for patients wheeled into emergency care centers complaining of chest pain. The study also suggests that changes in troponin levels, up to three hours from time of admission, may help establish a Myocardial Infarction (MI) or diagnose the extent of the heart attack.
The point is that if the highly sensitive test rules out a heart attack in the initial stages, possible changes in troponin levels, over three hours of hospitalization, could confirm a heart attack where none was thought to exist.
The test was developed by Till Keller of the University Heart Center in Hamburg, Germany, along with colleagues, to rule out heart attacks approximately 99 percent of the time, by repeating the process.
The researchers evaluated the diagnostic performance of the newly developed and highly sensitive troponin I (hsTnI) assay and compared it with a contemporary troponin I (cTnI) assay and their serial changes in the diagnosis of heart attack.
In our study, the diagnostic information of hsTnI was superior to all other evaluated biomarkers alone, the authors said.
Early identification of individuals at high and intermediate risk for or myocardial ischemia or [insufficient blood flow to the heart muscle] is crucial because they benefit the most from early and aggressive treatment. According to international consensus and task force definitions of myocardial infarction [(MI; heart attack], the diagnosis of MI is based mainly on an elevated cardiac troponin level exceeding the 99th percentile and demonstrating an increase or decrease over time, they added.
The shortcoming of conventional troponin assays with low sensitivity within the first hours after chest pain onset led to the evaluation of various so-called early biomarkers in the diagnosis of MI. In our study, the diagnostic information of hsTnI was superior to all other evaluated biomarkers alone, the researchers explained.
The study enrolled 1,818 patients with suspected acute coronary syndrome (condition such as heart attack or angina) who had registered at chest pain units in Germany between 2007 and 2008. Twelve biomarkers including hsTnI and cTnI were measured on admission and after three and six hours.
© Copyright IBTimes 2023. All rights reserved.
FOLLOW MORE IBT NEWS ON THE BELOW CHANNELS