New Estimated Number Of Dead In Syria Now More Than 93,000, Including 6,500 Children: UN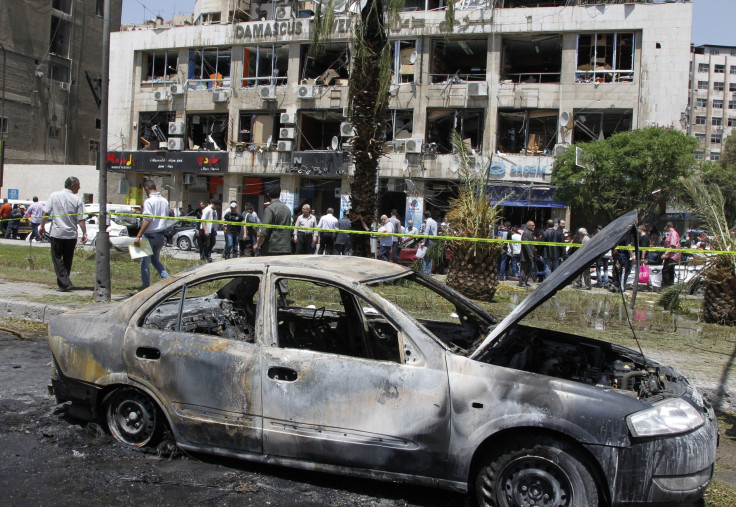 Approximately 92,901 people were killed in the Syrian conflict between March 2011 and April 2013, the U.N. High Commissioner for Human Rights Navi Pillay announced on Thursday.
"The constant flow of killings continues at shockingly high levels -- with more than 5,000 killings documented every month since last July, including a total of just under 27,000 new killings since 1 December," Pillay said in a statement. "Unfortunately, as the study indicates, this is most likely a minimum casualty figure. The true number of those killed is potentially much higher."
Previous U.N. estimates put the casualty numbers around 60,000, and only 263,055 were fully reported with the name of the victim known, as well as the date and location of death, the UN said. The new report also said the number of killings per month had increased dramatically, from 1,000 deaths per month as of the summer of 2011 to more than 5,000 deaths per month in July 2012.
"This extremely high rate of killings, month after month, reflects the drastically deteriorating pattern of the conflict over the past year," Pillay said. "…Civilians are bearing the brunt of widespread, violent and often indiscriminate attacks, which are devastating whole swathes of major towns and cities."
Damascus and Homs bore the brunt of the killings, with an estimated 17,800 and 16,400, respectively, killed since the beginning of the conflict. The U.N. said 82.6 percent of the victims are male, 7.6 are female, and 9.8 are unknown. Pillay also said that more than 6,500 were children, and more than 1,700 of those were under 10.
© Copyright IBTimes 2023. All rights reserved.