New Info Bares Latest Trade Package That Could See Kevin Durant In Phoenix
KEY POINTS
The Utah Jazz are now listening to offers for Donovan Mitchell
This could lead to a three-team trade where Kevin Durant lands with the Phoenix Suns
Ben Simmons may have to be moved if Mitchell goes to the Brooklyn Nets
The Kevin Durant sweepstakes has gripped the NBA and its fans for about two weeks now, and it is not showing any signs of stopping.
NBA insider Adrian Wojnarowski added fuel to the fire when he revealed that the Utah Jazz are now showing willingness to listen to offers for three-time All-Star guard Donovan Mitchell.
Phoenix Suns fans could very well be rejoicing right now after this update as it seems that a Durant deal is bound to happen, with them landing the coveted forward.
If Mitchell truly is available, here is how a Durant trade could work in favor of the Suns:
Phoenix Suns receive: F Kevin Durant and F Bojan Bogdanovic
Brooklyn Nets receive: G Donovan Mitchell, F Dario Saric, F Cameron Payne and a Suns first-round pick
Utah Jazz receive: C Deandre Ayton, Mikal Bridges, two first-round picks from Suns
It is important to note that this will force the Nets to move Ben Simmons as well because of the intricacies of his current contract.
Simmons could find himself in Utah or to a completely different team if this is going to be the framework that all interested parties are keen on following.
The Suns will need to do a sign-and-trade for Ayton in this regard, while moving Bridges is going to be a heartbreaking inclusion since his salary will be an important factor in making the deal possible.
There is also a scenario where the Jazz are not completely involved as the Indiana Pacers and Suns are reportedly nearing a deal for Ayton, which Suns insider Flex From Jersey noted will not hinder Phoenix from getting Durant.
If anything, it could be the precursor for a one-to-one trade between the Suns and Nets, which has been previously thought of.
Durant has remained adamant about being traded to Phoenix, and it is a move that most Suns fans are looking forward to doing since it will give them their best shot at a title--similar to how they moved players to acquire Charles Barkley in the 90s.
The trade deal for Durant will need a ton of front office wizardry from everyone potentially involved because of each franchise's needs and player contracts included in the deal.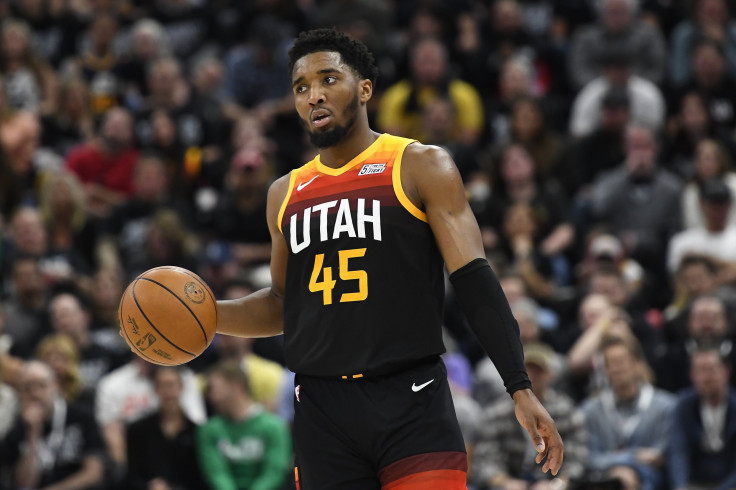 © Copyright IBTimes 2023. All rights reserved.