New ISIS Video Shows Higher Number Of Executions In Iraq; One Survivor Details Gruesome Tactics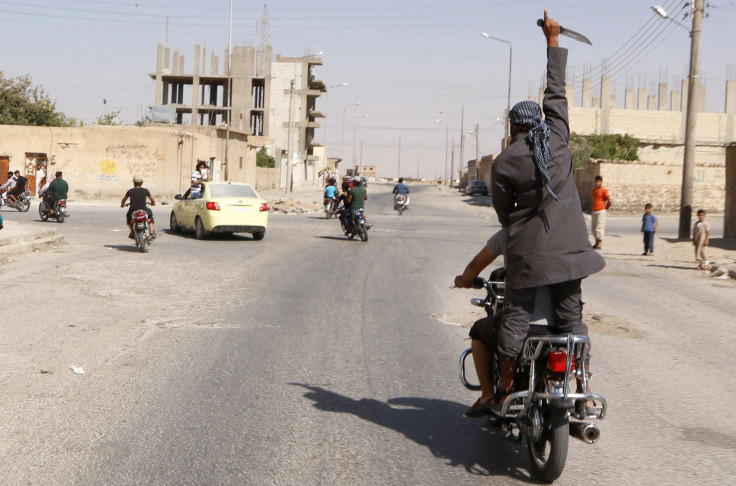 The number of people executed by the Islamic State in Tikrit when the Sunni militants seized the city has tripled, according to Human Rights Watch. An analysis of Islamic State photos and videos posted to social media and militant-linked websites confirmed at least five mass executions, which brings the total number of dead to between 560 and 770 men, most of them thought to be Iraqi soldiers. And as is often the case with Islamic State, the details are particularly horrific.
Ali, 23, told Human Rights Watch that he was captured on June 12 with thousands of other soldiers and put into a shipping container with about 100 other men for hours. Later, the detainees were disbanded into smaller groups, blindfolded and made to kneel while holding the shirt of the man in front of them between their teeth. They had to march like this to the bank of the Tigris River. The Islamic State members then began to shoot each man with a pistol. Ali was not hit, but fell to the ground and pretended he was dead.
The Islamic State covered the bodies with dirt using a bulldozer after each round of executions. Many of the bodies were then dumped into the Tigris river. One example cited by Human Rights Watch shows Islamic State militants killing at least 40 men in the same spot they had executed others just an hour before.
The survivor of the massacre was identified by the New York Times as Ali Hussein Khadim, in an exclusive video in which he narrates the story of his feigning death and successive escape, thanks to the help of a local Sunni family.
The largest of the mass executions was within Tikrit's presidential compound, Human Rights Watch reported. Between 200 and 400 men were killed on either June 12 or June 13.
The executions took place after the Islamic State, formerly known as the Islamic State of Iraq and Syria (ISIS), seized Tikrit in June, executing hundreds of Iraqi soldiers. New evidence came from Ali's account, video and satellite imagery. The number of dead is expected to rise as Human Rights Watch continues to compile evidence.
"Another piece of this gruesome puzzle has come into place, with many more executions now confirmed," said Peter Bouckaert, emergencies director at Human Rights Watch. "The barbarity of the Islamic State violates the law and grossly offends the conscience."
Initially the human rights organization had confirmed two mass executions that left the number of dead below 200.
In August, relatives of Iraqi soldiers killed or captured by the militants protested at the parliamentary building in Baghdad.
© Copyright IBTimes 2022. All rights reserved.
FOLLOW MORE IBT NEWS ON THE BELOW CHANNELS