New Orleans Mayor On Louisiana Marriage Act: Discrimination Will 'Not Be Tolerated' In The Big Easy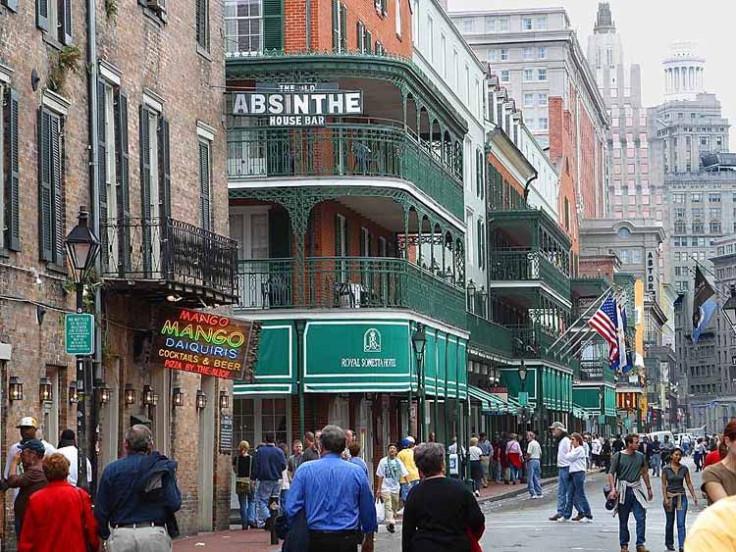 The mayor of New Orleans has made it clear that discrimination against gay people has no place in the Big Easy. Mayor Mitch Landrieu, a Democrat, said Thursday that lawmakers should tread carefully when considering a bill introduced in the state Legislature last week aimed at protecting private business owners from recognizing same-sex marriages should they become legal in Louisiana.
The proposed law has been criticized as opening the door for intolerance against gay and lesbian couples -- an outcome that's not only perceived as being bad for minority groups, but also for the state's economy, given the recent backlash against Indiana over its own so-called religious freedom bill. (Indiana's Republican Gov. Mike Pence later signed a "fix" for the state's law, following the public outcry. In Arkansas, a similar bill was amended before being signed into law by Republican Gov. Asa Hutchinson.)
"New Orleans has always been an accepting, inviting city that thrives on its diversity," the mayor said in a statement. "Discrimination in any form should not be tolerated, and New Orleans has passed its own laws to reflect that principle."
Louisiana does not have a statewide law barring discrimination against individuals for their sexual orientation -- like it does for barring discrimination based on race, religion or disability. However, several major cities have passed their own ordinances making it illegal to deny people housing or employment because they are gay. Twenty-two states and the District of Columbia have made it illegal to deny someone a job or living accommodation based on their sexual orientation; 19 of them also protect gender identity or expression.
Meanwhile, Louisiana's Republican Gov. Bobby Jindal, a possible 2016 contender for president, has said he would sign the proposed law if it passes.
Landrieu, who served as lieutenant governor of Louisiana from 2004 to 2010, came out last year in support of same-sex marriage, something state law currently bans. The quiet announcement -- his name appeared on a list of public officials who said they supported gay marriage amid a debate about Louisiana's refusal to recognize same-sex couples who married out-of-state -- was a change from the mayor's previous support for only same-sex unions. He cautioned lawmakers this week to strike a balance between supporting religious liberties and not allowing discrimination against certain groups of people.
"We should always search for common ground and ensure Louisiana is a state where religious liberty and freedoms are protected and discrimination is prohibited," Landrieu said. "As we move forward on this important debate, I encourage our state Legislature to embrace both the principles of religious freedom and fair and equal treatment under the law."
Gay rights groups in Louisiana have been tracking the bill's progress since it was filed April 3 by Republican state Rep. Mike Johnson. They've encouraged Johnson to drop the bill, HB 707.
Some have raised concerns about the negative effect such a law could have on the state's tourism industry, which pumps billions of dollars into Louisiana every year. "With the backlash the country has seen in Arkansas and Indiana to similar bills, it is clear that legislation such as HB 707 will have a detrimental effect on our economy," Casey Phillips, creative director of the Force Agency, said in an emailed statement. "Discrimination is just bad for business."
© Copyright IBTimes 2022. All rights reserved.
FOLLOW MORE IBT NEWS ON THE BELOW CHANNELS