New Orleans Pelicans Claim Brandon Ingram Is A Definite All-Star
KEY POINTS
Brandon Ingram is putting up career numbers this season for the Pelicans
Ingram has a chance to make the All-Star team for the first time in his career
Ingram has gained the respect from people to put him in the All-Star game
Brandon Ingram has elevated his game this season with the New Orleans Pelicans. The former number 2 overall pick was selected in the 2016 draft by the LA Lakers as a piece to their young core. He kicked off his career with an NBA All-Rookie Second Team selection and served as a starter in his succeeding years in the purple and gold.
But when the Lakers decided to ship him along with several young pieces to New Orleans, the 22-year-old blossomed into a star. He is currently averaging 25.6 points, 6.7 rebounds and 4.4 assists per game. His averages make a strong case for a first-time berth in the all-star game.
The last time someone missed the all-star game with these numbers was Michael Jordan when he attempted to kickoff his baseball career.
Despite the Pelicans' struggles, Ingram has remained consistent to keep the team within reach of a playoff spot. The Pelicans are slowly bouncing back after experiencing a franchise-worst 13-game losing skid.
The former Duke player has led his team to a series of clutch wins, including an overtime thriller against the Utah Jazz. Ingram's go-ahead-jumper would have been a game-winner if Rudy Gobert hadn't made a last-second free throw to send it to an extra period. Nevertheless, the Pelicans prevailed in OT, 138-132, with Ingram posting a career-high of 49 points.
His stellar performance has garnered attention across the league. Former NBA Champion and current ESPN analyst Kendrick Perkins shared that Ingram should be a participant in the all-star game.
His team is also high on him making the team. Lonzo Ball, Zion Williamson and coach Alvin Gentry have said that Ingram is deserving of the recognition.
"I had a lot of fun watching him. In my opinion, he's a definite all-star," the rookie Williamson said.
Gentry adds to Ingram's all-star campaign as he shared with ESPN that the fourth-year forward has developed a lot in his offensive game – improving in his three-point shooting and free throws.
"To me, I'm sure I'm a little bit biased, but I'd be really disappointed if he didn't make the All-Star team," Gentry said.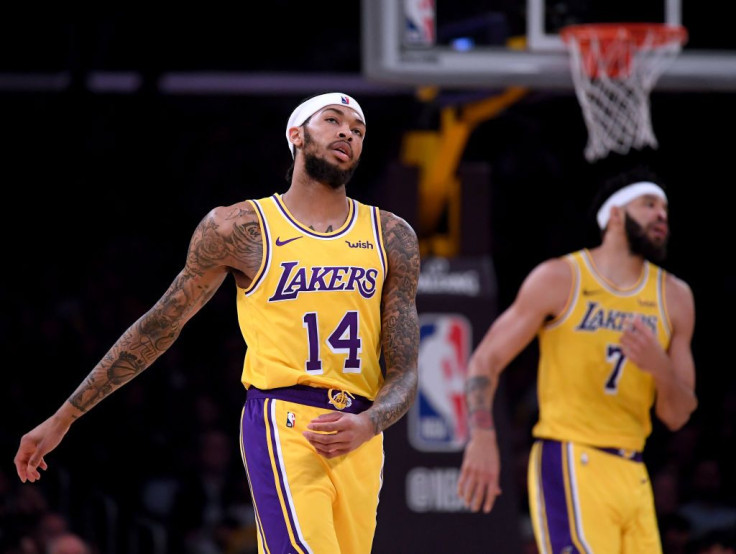 © Copyright IBTimes 2023. All rights reserved.