New Orleans Pelicans Sign Anthony Davis To 5-Year, $145M Contract Extension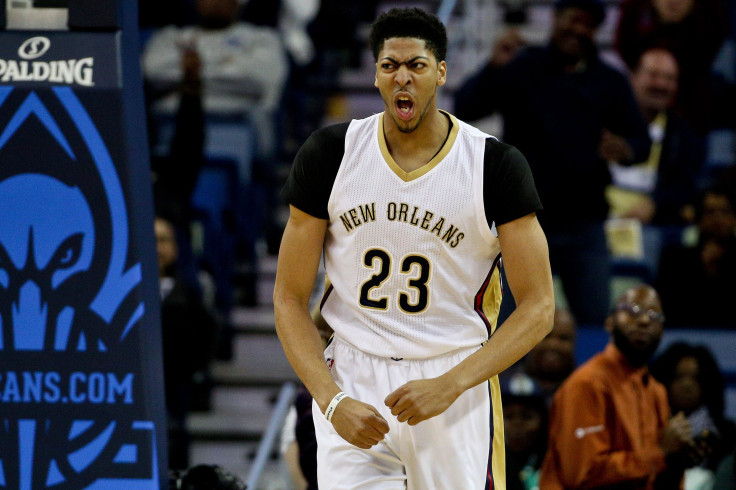 The New Orleans Pelicans won't have to worry about their franchise player leaving for free agency. They signed star big man Anthony Davis to a contract extension on Wednesday, the first day when teams can officially sign free agents.
According to Adrian Wojnarowski of Yahoo Sports, Davis' new deal is worth $145 million over five years and will start with the 2016-17 NBA season. The fifth year of the deal is a player option, which means that Davis, at the earliest, can potentially be a free agent in 2020.
The 22-year-old Davis is considered one of the best players in the league -- and his deal will make him one of its highest-paid players, at about $29 million per season.
Other players who have signed huge contracts in recent years include Carmelo Anthony (five years, $124 million with the New York Knicks in 2014); Joe Johnson (six years, $124 million with the Atlanta Hawks in 2010, before being traded to the Brooklyn Nets); and Chris Bosh (five years, $118.7 million with the Miami Heat in 2014).
On a per-season basis, Davis' contract is comparable to those of the Los Angeles Lakers' Kobe Bryant ($25 million); Brooklyn's Johnson ($24.89 million); Anthony ($22.87 million); Houston Rockets' Dwight Howard ($22.35 million); and Bosh ($22.19 million).
Davis was selected as the No. 1 overall pick in the 2012 NBA Draft and has since been named an All-Star in two of his first three years in the league. Last season, he averaged 24.4 points, 10.2 rebounds, 1.5 steals and 2.9 blocked shots per game and led the Pelicans to a playoff appearance.
© Copyright IBTimes 2023. All rights reserved.