A New Pandemic: Effects Of COVID-19 May Start Global Famine
KEY POINTS
WFP Director David Beasley warns that famine will strike nations unless immediate action is taken
Around three dozen countries will face hunger caused by war, economic shutdown and natural disasters
Beasley had been warning world leaders about famine of "biblical proportions" before the onset of COVID-19
In the midst of COVID-19 impaling the world with thousands of deaths and news of a vaccine is still unanswered, the United Nations food relief agency is warning the world that another pandemic is forthcoming.
Famine will strike nations and unless "immediate action is taken," this generation will see its population to the brink of starvation, said World Food Programme (WFP) director David Beasley.
Beasley added that there is a "very real and dangerous possibility" that the plague will fall upon as many as three dozen countries. Tensions of war, economic problems and natural disasters will be some of the major factors he pointed during a virtual briefing with the U.N. Security Council, said NBC News.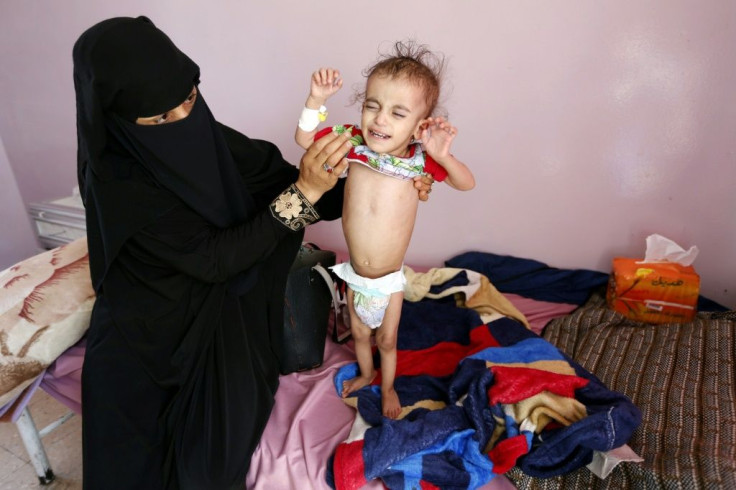 The Independent also pointed that even before COVID-19 had reached its global pandemic status, Beasley had been warning global leaders that 2020 would bring "the worst humanitarian crisis since World War Two."
WFP's published report highlighted Beasley's claim that 135 million people face "crisis-level" hunger before the onset of COVID-19, while ongoing unrest in countries like Syria and Yemen, coupled with natural disasters,economic problems and sudden changes in the weather pattern are indications that the world is on the verge of another "perfect storm."
But with COVID-19 already wrecking havoc across the globe, another 130 million could succumb to hunger, said the food agency. The "working poor," it added, will feel the impact the most as the virus will see economies on a downward spiral.
The report also touched on the pandemic's restrictions such as movement and transport limitations, unemployment caused by lockdowns and the decline of tourism as salient points that will eventually lead to a new crisis, especially to the 55 countries the WFP had mentioned.
"These countries may face an excruciating trade-off between saving lives or livelihoods or, in a worst-case scenario, saving people from the coronavirus to have them die from hunger, said the report, through The Independent.
Should Beasley's report come to a horrid truth, the world may see hunger outpacing COVID-19 in terms of death. The agency estimates 300,000 people dying from starvation every day over a three-month period.
"I must warn you that if we don't prepare and act now – to secure access, avoid funding shortfalls and disruptions to trade – we could be facing multiple famines of biblical proportions within a short few months," said NBC News, citing Beasley's statement.
© Copyright IBTimes 2023. All rights reserved.