New Russia-Ukraine Economic War Over Import Bans Expected In 2016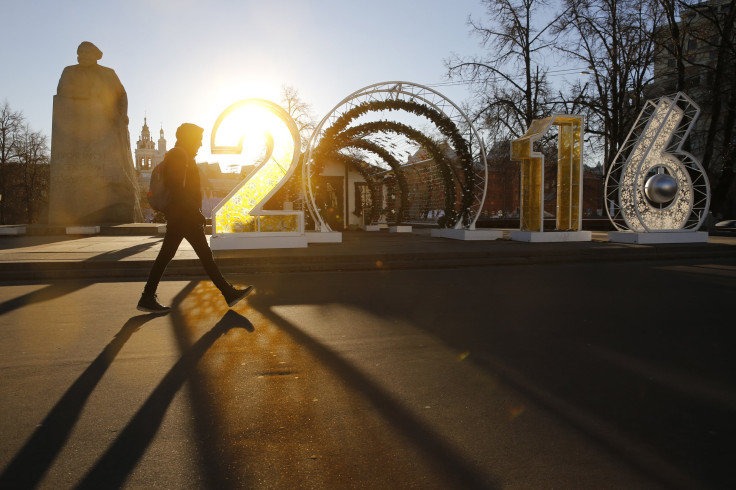 As the new year approaches, so does the next economic battle between Russia and Ukraine. Russia announced last week that it would impose tariffs on Ukrainian goods in anticipation of a trade deal between Kiev and the European Union coming into force Jan. 1 . Now Ukraine is hitting back with its own restrictions on Russian goods in 2016, a Ukrainian minister said Monday.
Deputy Economic Development and Trade Minister Natalya Mikolskaya said Ukraine would restrict the import of Russian goods, but did not provide details. To make up for the loss in trade with Russia, the Ukrainian economy will look to China and Turkey as well the Middle East and Africa for new economic partners.
Russia said last week it would suspend its free trade zone with Ukraine over Kiev's trade agreement with the EU. However, many Ukrainian goods are already banned in Russia and trade between the countries has decreased significantly since Russia's annexation of Crimea in March 2014.
"Over the past three years, the export of domestic products to Russia fell by almost four times — from $17.3 billion in 2012 to $4 billion in 2015," Mikolskaya said, Russian state-run news agency Tass reported.
The Ukrainian and Russian economies have been intertwined for decades, but the war in eastern Ukraine has caused both an economic and political deterioration between the neighbors, with economic bans ranging from the banking to aviation sectors in a tit-for-tat battle dynamic. Russia has argued its latest tariffs are meant to defend its own economy.
"We have to adopt this bill because the economic part of Ukraine's Association Agreement with the European Union has come into force and we need to protect Russia's economic interests," said Sergey Naryshkin, speaker of Russia's parliament.
The moves from Moscow and Kiev come after the EU extended ongoing economic sanctions against Russia over its annexation of Crimea and continued aggression in eastern Ukraine. Russia has denied direct military involvement in eastern Ukraine while Kiev and the West contend that Russia has armed and supported separatist fighters.
The U.S. also extended and added to its own list of economic sanctions against Russia last week, the first such addition since July. American officials have stressed that economic pressure will be used until Moscow complies with the terms of the Minsk II agreement, a peace plan brokered earlier this year that officials hope will put an end to the conflict in the Donbass region of Ukraine that has left more than 9,000 people dead.
Both U.S. and EU sanctions have targeted individuals and companies and coupled with low oil prices have added to Russia's economic downturn. The Kremlin has said the sanctions will cause only a "moderate" impact on Russia's industrial sector.
© Copyright IBTimes 2023. All rights reserved.