New SVB CEO Urges Top Venture Capital Clients To Move Deposits Back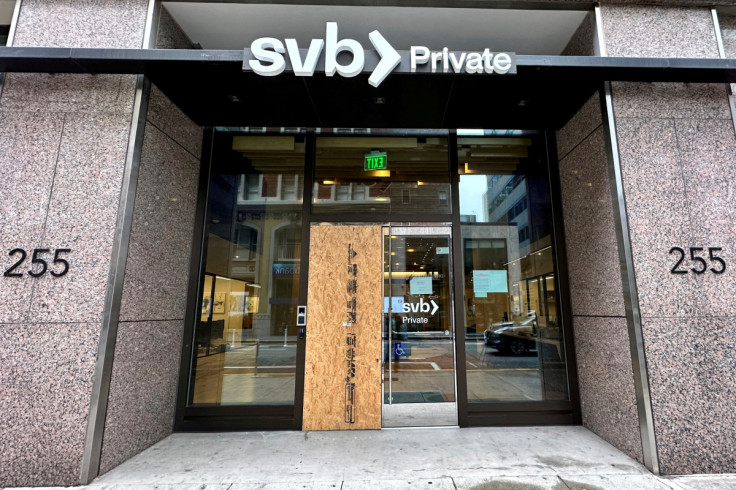 Silicon Valley Bank's new Chief Executive Tim Mayopoulos on Tuesday urged the failed bank's top venture capital clients to move their deposits to its newly created bridge entity, people who attended a virtual meeting with him said.
The Federal Deposit Insurance Corporation (FDIC) appointed the former Fannie Mae CEO to head Silicon Valley Bridge Bank N.A. after the regulator took control of SVB. Its collapse last week crippled stocks and triggered concerns of a contagion throughout global markets.
SVB was a major lender for startups, serving as banking partner for nearly half of U.S. venture-backed technology and healthcare companies that listed on stock markets in 2022. Last week, more than 650 funds signed a letter vowing to keep working with the bank if it found a new buyer.
Mayopoulos told clients deposits at the bank were now among the safest of any U.S. banks or institutions, attendees at the meeting said. The new bank will honor existing loan facilities and lines of credit for its customers, easing widespread concern among many startups which have loan agreements with the bank, they added.
"You have the ability to cast your vote in favor of this system," they quoted Mayopoulos as saying. In a message posted on the bank's website on Tuesday, he said the bank was "open for business."
He also laid out potential outcomes for the bank, including getting recapitalized as a new independent chartered bank, finding a buyer, or winding down, which he said was "not very likely," the clients said.
Hemant Taneja, CEO of venture capital firm General Catalyst, recommended on Tuesday that its clients who had banked with SVB keep or return at least 50% of their capital to the bank.
Numerous VC funds last week advised companies in their portfolios to move funds out of SVB to avoid the risk of being caught up in its potential failure.
"We believe SVB is now one of the safest and most secured banks in the country," Taneja wrote in a note he shared on Twitter.
Mayopoulos was president and CEO of Fannie Mae, a government-sponsored enterprise that provides access to home mortgage credit, from 2012 to 2018. He has also served as general counsel of Bank of America, and held senior roles at Deutsche Bank, Credit Suisse First Boston, and Donaldson, Lufkin & Jenrette.
© Copyright Thomson Reuters 2023. All rights reserved.