New Tesla Model 3 Goes Vegan, Interiors Are Now Leather-Free
Tesla announced on Saturday that Tesla Model 3 interiors are now completely leather-free, delivering on a promise made by CEO Elon Musk during the annual shareholder meeting in June this year.
Tesla has been working on a hundred percent leather-free interior for a couple of years.
But steering wheel has been an issue on which Musk himself explained at the last shareholder meeting.
"I believe we were close to having a non-heated steering wheel, that's not leather. There are some challenges when heat the non-leather material and also how well it wears over time," the Tesla CEO added.
The pressure on Tesla to be leather-free has been exerted by PETA activists along with some empathetic shareholders.
In the road map, Musk said Model Y and Model 3 would become vegan by 2020 although no timeline is ready for the Model S and X.
Tesla tweeted: Model 3 interior is now 100 percent leather-free.
Since 2015 many shareholders have been demanding an end to the use of animal-derived leather in the interiors of Tesla electric vehicles.
Tesla started rolling in more "vegan" interior components in its cars over the years. The exercise began in phases and leather-free seats came first as an option.
In 2017 Tesla made the synthetic material standard in its Model 3, Model X and Model S vehicles.
Among alternate materials that are replacing animal products like leather and vinyl in car interiors are Alcantara as a sought after synthetic textile material.
Properties of Alcantara include high durability, a soft and suede-like microfiber pile. Alcantara's applications are expanding in the design, fashion, consumer electronics, and marine industries as well.
Tesla wins laurels in interior and exterior designing
According to reports, Tesla's interiors continue to fascinate with its minimalistic and cutting-edge tech and sustainability elements.
Within the auto community, many reviewers rave about Tesla's exterior and interior designs while some are highly critical.
One example is Chris Harris, the writer in Top Gear magazine who loves Model 3 Performance's instant acceleration but does not enjoy the vehicle's exterior styling, and he once called it an "AK-47 disguised as a butter knife."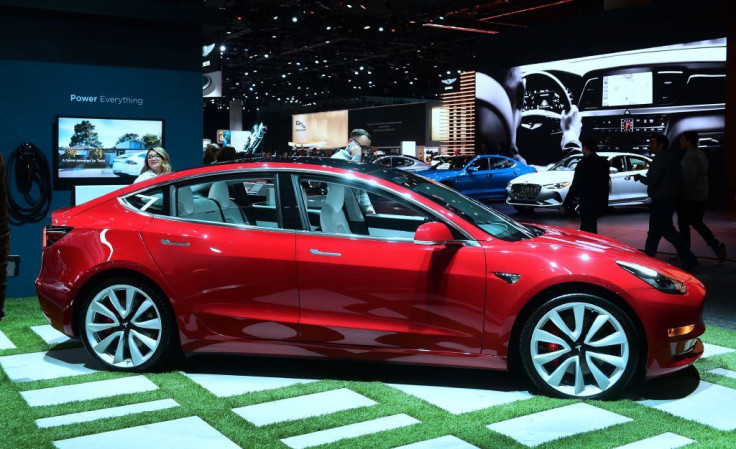 According to Tesla news, the latest results of the Q2 2019 Kelley Blue Book Brand Watch shows the rising admiration of luxury car buyers on the minimalist themes of Tesla's electric cars over conventional accents in traditional luxury automobiles.
KBB ranked automakers based on 12 categories ranging from safety to prestige.
Tesla topped the list in seven out of the 12 categories.
In exterior styling, Tesla beat Audi and Porsche to earn the first-rank while the top-rank in interior layout was won after surpassing Acura and Genesis.
Tesla stock was up 1.76 percent in the after-hours trading of Aug 30.
© Copyright IBTimes 2023. All rights reserved.