New York Bitcoin License? State Department of Financial Services Seeks Possible Regulation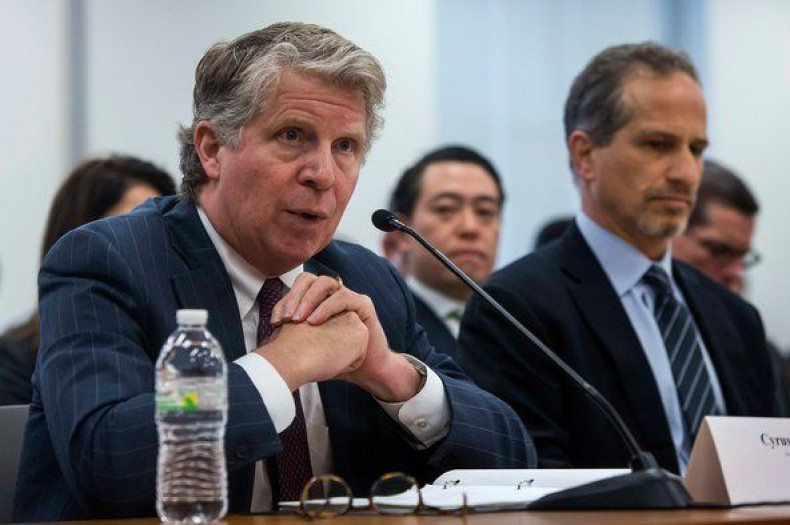 The New York Department of Financial Services (NYDFS) held a two-day, five-panel hearing on virtual currencies on Jan. 28 and 29, seeking to answer questions on how the state government should deal with businesses that are wishing to operate using bitcoin. "Ultimately, it's our expectation that the information we've gathered in this fact-finding effort will allow us to put forward, during the course of 2014, a proposed regulatory framework for virtual currency firms operating in New York," NYDFS Superintendent Benjamin Lawsky said.
Superintendent Lawsky presided over the hearing, asking the majority of questions to panel guests, which included notable investors, lawyers, computer scientists, retailers and academics. Other NYDFS lawyers hearing the testimonies included Maria Filipakis, Dana Syracuse and Daniel Alter.
As one might expect, investors spoke highly of bitcoin and virtual currencies, highlighting the benefits while negating the obvious pitfalls. Fred Wilson, partner at Union Square Ventures, and outspoken bitcoin proponents Cameron and Tyler Winklevoss all highlighted the need for regulation of the currency, ushering it out of a "Wild West" period. This came a day after feds arrested bitcoin investor and entrepreneur Charlie Shrem, CEO of BitInstant, on Monday. The Winklevoss brothers invested $1.5 million with Shrem when he launched BitInstant. Cameron nor Tyler Winklevoss spoke about the arrest at the hearing.
While investors were highly enthusiastic, New York City District Attorney Cyrus R. Vance Jr. and Richard Zabel, deputy attorney of the Sothern District of New York, were not as eager to see virtual currencies proliferate. Zabel was quick to note that his interest was not in seeing virtual currencies decline, but rather to see criminal activity linked to bitcoin disappear. Bitcoin has been linked to drug trafficking, money laundering and child pornography through a digital black market called the Silk Road, which was shut down in the fall of last year; Vance and Zabel were instrumental in both the Silk Road closure and Shrem's arrest.
However, the tone of the hearing was mostly positive. All witnesses commended the NYDFS on their efforts to work with bitcoin, despite their personal views on virtual currencies. Jeremy Alliare, founder and CEO of Circle Internet Financial, told the NYDFS that they had the opportunity to carve out bitcoin-regulation best practices. Allaire also suggested that any regulation could bring virtual currency exchanges stateside; currently all currency exchanges are located outside of the United States.
Jonathon Johnson, executive vice chairman of Overstock.com, one of the first major retailers to accept bitcoin, stated that guidelines for businesses would be welcome over the current ambiguity from states and the Internal Revenue Service. Coinbase founder Fred Ehrsam also saw the opportunity to expand business through better regulation, stating, "Regulation could be a good thing." Overstock accepts payment via Coinbase, a bitcoin payment processor, which takes a small percentage as a payment fee.
While much of the hearing was focused on how bitcoin and other virtual currencies are currently being used, Charles Lee, creator of the virtual currency litecoin, informed the NYDFS of the other benefits that cryptocurrencies possess. Colorable coins are fractions of a virtual coin that associate ownership of real world objects with the owner of the coin. Lee gave the example of a stock or bond being attached to a bitcoin via a digital signature. He also stated that people are working on a way to use the energy output from cryptocurrency mining to better use like curing cancer. "You're now making my head explode," Lawsky retorted.
The final panel, professors from Stanford, Boston University and Princeton, gave the NYDFS lawyers a fuller understanding of the potential of virtual currencies and the possible shortcomings. Professor Mark Williams of BU was notably skeptical of bitcoin, giving the only testimony that speculated a complete crash of virtual economic systems. "Price instability, uncertain tax treatment and concentration of ownership … has morphed bitcoin itself into a virtual high-risk speculative commodity," Williams warned. "Bitcoin is a hyper asset bubble that has begun to deflate." He noted a 9,000 percent year-over-year rise in value and bitcoin's inherent price volatility as warning signs.
By the end of the hearing, the policymakers were enthusiastic about the opportunity. "I think this was tremendously helpful because 'till now much of this was word of mouth and kind of urban legend," said Daniel Alter, general counsel at the NYDFS. "To get representatives from various sectors here to enlighten us about all the various concerns and drawbacks and benefits will help our endeavor tremendously."