New York Knicks News: Tyson Chandler Named NBA Defensive Player of the Year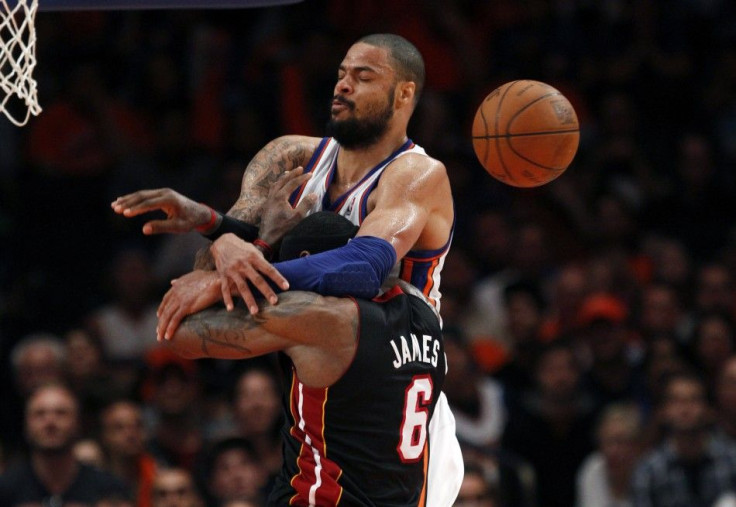 In a Knicks' season that's drawing to a rapid and somewhat ugly close, the team received a bit of good news Wednesday when Tyson Chandler picked up his first Defensive Player of the Year Award.
The 7'1 free agent, who joined the Knicks this summer from the defending champion Dallas Mavericks, played in 62 of the 66 games on the schedule, averaging 33.2 minutes per game.
He tossed in 11.3 points per game, but his 9.9 rebounds, 1.4 blocks and 0.9 steals per game probably helped him clinch the award.
Chandler, 29, who is in his 10th NBA season, was selected second overall in the 2001 draft out of Dominguez High School. He has established a reputation in the league as a fearsome defender and was named last year to the All-Defensive Second Team.
He has helped to turn the Knicks into a formidable defensive team, especially on the inside. This marks the first time the Defensive Player of the Year Award has been given to a member of the Knicks.
© Copyright IBTimes 2023. All rights reserved.