New York Knicks vs. Charlotte Bobcats: Preview and the Line
The Sporting Line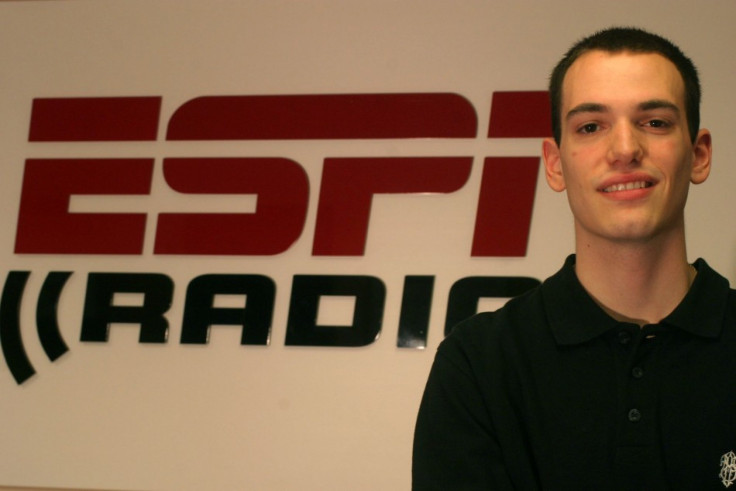 Nets lose to Bulls
The Nets were feeling good about themselves coming into this one. They had just won two of their last three games and were looking to prove they could compete with one of the league's best teams. But just a few hours later, New Jersey is still searching for that quality win.
New Jersey fell behind Chicago early and was never able to keep it close as they lost to the Bulls 110-95. The Nets trailed by at least double digits for the final three quarters. They were without rookie MarShon Brooks who was scratched just 30 minutes before game time with pain in his Achilles. This matchup was going to be hard enough. Without their second leading scorer, the Nets never had a chance.
It wasn't hard to see this coming. After all, I predicted a 15 point loss for New Jersey yesterday. The Nets only chance was to keep the game close by containing Derrick Rose and hoping to catch the Bulls on an off night. Neither one happened.
Rose was masterful in his first game back since recovering from a foot injury. He outplayed Deron Williams, scoring 22 points and dishing 8 assists. He led a balanced Chicago offense that saw six different Bulls finish the contest in double figures.
The Bulls also dominated in the frontcourt. They scored 48 points in the paint and outrebounded New Jersey 43-32.
With MarShon Brooks out, the Nets don't have a legitimate scoring option other than Deron Williams. Jordan Farmar led New Jersey with 22 points off the bench. When Jordan Farmar is your leading scorer, you have some serious issues on offense.
There's no shame in losing at Chicago. The Bulls are 8-0 at home this season. But it's never a good thing to get blown out, even if it is against the best team in the NBA.
Knicks vs. Bobcats
It's time to hit the panic button. Already a quarter of the way through the season, the Knicks are four games under .500 and in the midst of a six game losing streak. This is not what New York envisioned when they traded for Carmelo Anthony last February.
The Knicks recent skid has coincided with one of the worst shooting stretches of Carmelo Anthony's career. Melo is shooting just 35 percent from the field in his last seven games. Yesterday Anthony suggested that he should probably start passing more. What tipped him off?
For as bad as the Knicks have played recently, the Bobcats have somehow been worse. Charlotte has lost 10 of its last 11 and is just 3-14 on the season.
The Knicks are 1-1 against the Bobcats this season. Boris Diaw's two highest scoring games this year have come against the Knicks. Don't expect another big performance from the Bobcats' center.
Only the Kings allow more points than the Bobcats. Even with the way Anthony is playing the Knicks should be able to put points on the board. Look for Amare Stoudemire to have one of his better games of the season.
The Knicks haven't won a game in two weeks. They're in an admitted state of crisis, their coach is a few losses away from being fired and they're still favored by 4.5 points. That's how bad the Bobcats have been. It's a game the Knicks should win. More importantly, it's one they absolutely can't afford to lose.
Knicks 99, Bobcats 91.
© Copyright IBTimes 2023. All rights reserved.