New York Mayor Michael Bloomberg Says Occupy Wall Street Can Keep Tents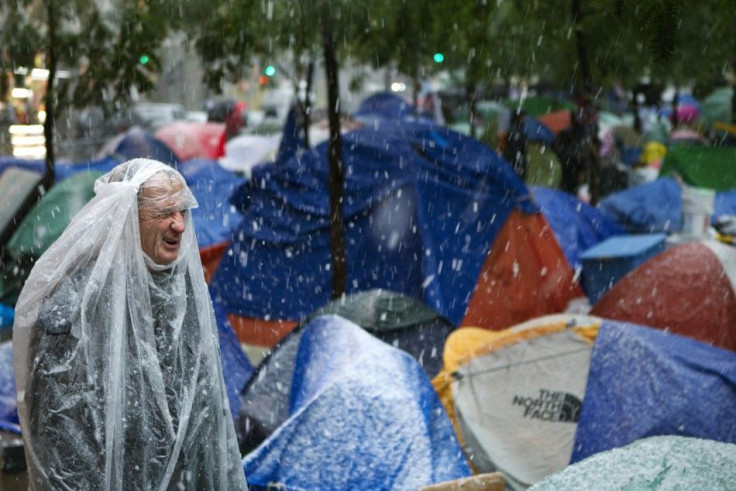 New York Mayor Michael Bloomberg says Occupy Wall Street can keep the tents.
Many strong-willed members of the #OWS movement say they plan to camp out in Lower Manhattan's Zuccotti Park straight through winter, no matter how bad the weather.
And on Monday, Bloomberg indicated that the city does not oppose their newest plan for staying warm on the chilly streets of New York.
Last month, city officials forced the protesters to forego a number of kerosene-fueled heaters that were staving off hypothermia and other risks of frigid temperatures.
Tents Fight Freezing Temperatures
But their newest plan to install 27 military-grade tents designed to stave off freezing temperatures and precipitation, which they began to bring to reality Tuesday, is kosher with the city, Bloomberg said during a Q&A session after an unrelated press conference in Hell's Kitchen Monday.
So far I've talked to the Building Department and they're not involved in violations of any building codes as far as we know, the mayor said.
He added that he is aware that Brookfield Properties, the private company that owns the park, has a rule barring such tents, but because Brookfield has not chosen to enforce the rule, the city is not getting involved in the issue.
At least three of the metal-framed tents were already in place by Tuesday afternoon.
© Copyright IBTimes 2023. All rights reserved.