New York State Senate Passes Same Sex Marriage Bill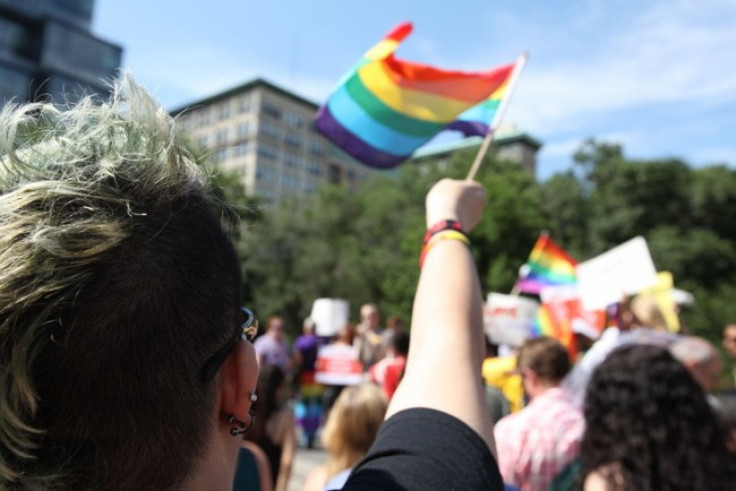 After weeks of battling and deal-making the New York State Senate voted to legalize same sex marriage in New York State, Friday night.
The historic vote which passed by a narrow margin of 33 votes to 29 make New York the sixth state to issue marriage licenses to same sex couples.
Tom Duane, a New York State Senator who is openly gay with HIV didn't doubt it would come but I am happy it has come. I've never doubted. I've always believed.
My intellectual and emotional journey has ended here, said Senator Stephen Saland, one of a handful of undecided Republicans who broke away from the party establishment and voted in favor of the legislation.
I have to define doing the right thing as treating all persons with equality, and that equality includes the definition of marriage, and I fear that to do otherwise would fly in the face of my upbringing. As I said, I understand that it will probably disappoint many. It was a struggle, it was an extraordinary
Governor Andrew Cuomo made the legalization of same-sex nuptials a priority when he took office this year, and the movement picked up momentum over the last few months as the governor was able to rally the support of both Democratic and Republican holdouts.
Republicans sounded support for the leglislation after greater protections for religious institutions were granted by amendment.
I cannot deny a person, a human being, a tax payer, a worker ... the same rights that I have with my wife, said Mark Grisanti, a Republican senator, who was also undecided heading into the vote but ended up voting in the affirmative.
The New York State Senate defeated a similar measure in 2009. New York had recognized same-sex marriages but did not issue same-sex marriage licenses.
Today's historic legislation on marriage equality is a resounding victory for justice. This vote means that every man and woman will be treated equally in the county clerks' offices, the courts, and the administrative agencies of the state of New York, Eric T. Schneiderman, the New York State attorney general said.
A key player in the negotiations was Sheldon Silver, the Assembly speaker who echoed the sentiment of so many of his colleagues.
Passage of the Marriage Equality Act is a giant step forward in the march toward full civil rights for all New Yorkers and a historic turning point in the journey of our state and nation, he said.
Currently, Connecticut, New Hampshire, Vermont, Iowa and the District of Columbia all allow same-sex unions. Rhode Island and Maryland recognize same-sex marriages, but do not grant marriage licenses to same-sex couples.
Mayor Michael Bloomberg called the passage a historic triumph for equality and freedom.
Twelve states, including New Jersey, offer civil unions that grant many of the same rights and responsibilities as legal marriage in those states.
© Copyright IBTimes 2023. All rights reserved.