Newborn Baby Found Covered In Rat Bites In Arkansas, Teenaged Parents Charged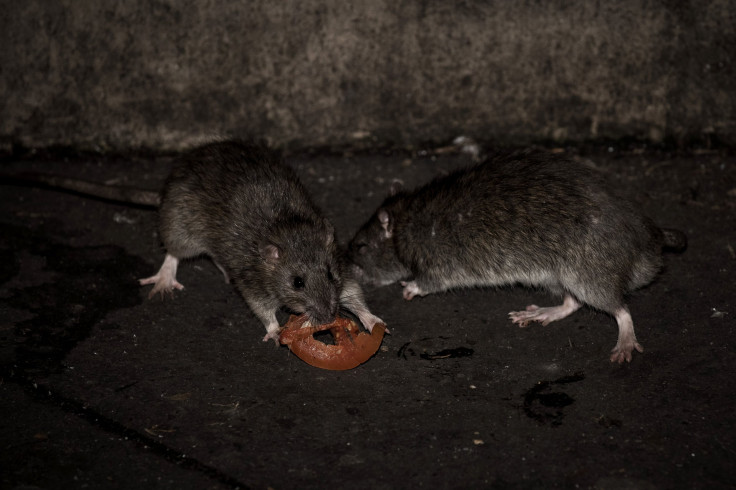 A teen couple from Magnolia, Arkansas were charged with child endangerment after their 15-day-old daughter was found covered in a pool of blood with visible rat bites all over her body, it was reported Wednesday.
Police arrested Erica Shyrock, 19, and her partner Charles Elliott, 18, from Magnolia after paramedics at the Magnolia Regional Medical Centre informed them Sunday of a child negligence case of a baby covered in blood, reported WSB.
Read: Is Rat Bite Fever Deadly? Petco Found 'Not Negligent' In Death Of Child
Doctors at the medical facility informed police the baby weighed five pounds and was bitten at least 100 times. They also said the baby had bite marks on her arms, fingers, face and a huge one on her forehead which resulted in her skull being visible, a KOLR10 News report stated.
Police launched an inquiry and spoke with Regina Barton, victim's paternal grandmother. She told them her son had spoken to her about his daughter's health. Barton told police Elliott informed her a mouse had bitten his daughter and that she had suggested he take her to the hospital.
However, Elliott ignored his mother's warning out of fear he would lose custody of his child.
During interrogation, Shyrock told police she had put her baby to sleep and woke up to her screaming. When she got up to check, she saw her daughter covered in blood.
Shyrock admitted she knew about the rodent problem in her house, but she and her partner did little to address it.
In his statement to the police, Elliott said he heard his baby screaming and rushed towards her to help. He saw blood everywhere. He also told police when he went to clean up the blood, he saw some rat footprints around.
Scared, the couple took their daughter to the hospital where the doctors conducted a reconstructive surgery to close the massive wound to her forehead. A doctor at the medical facility said the parents of the baby might have been either absent or incapacitated at the time of the attack, the Magnolia Reporter reported.
Meanwhile, police searched the couple's apartment and came across the victim's blood-soaked hat, blanket, rat footprints in blood as well as rat fecal droppings.
Both Elliott and Shyrock have been held at the Columbia County Justice and Detention Facility with no bail while the baby is recovering at the medical facility and is expected to survive.
© Copyright IBTimes 2023. All rights reserved.
FOLLOW MORE IBT NEWS ON THE BELOW CHANNELS