Next Stimulus Package: Democrats Split On Income Thresholds, $1,400 Checks May Face Delays
Despite getting a budget resolution containing President Biden's $1.9 trillion coronavirus relief package through the Senate last week, Democrats continue to jostle over the eligibility criteria for the proposed $1,400 relief checks for individuals and $2,800 in direct payments to married couples.
The amount of the payments is not in question, according to the Washington Post. Rather, it is where the dividing line for income will land to determine those who will receive the help.
Sen. Joe Manchin, a centrist Democrat from West Virginia, is among those calling for the full payments to be limited to individuals earning no more than $50,000 or married couples with incomes of no more than $100,000. Prior levels for the first two stimulus checks were set at $75,000 and $150,000, respectively.
Other Democrats are holding firm with the original thresholds, with Sen. Bernie Sanders, I-Vt., openly mocking the idea of cutting the number of individuals and families to be granted assistance.
"Unbelievable," Sanders said on Twitter. "There are some Dems who want to lower the income eligibility for direct payments from $75,000 to $50,000 for individuals and $150,000 to $100,000 for couples. In other words, working class people who got checks from Trump would not get them from Biden. Brilliant!"
The Biden administration is reportedly open to a compromise regarding income limits, with White House press secretary Jen Psaki saying the White House is willing to negotiate with Congress to set those thresholds.
However, in an appearance on CNN, Treasury Secretary Janet Yellen seemed to indicate the lower income limits were not optimal.
"The exact details of how it should be targeted are to be determined, but struggling middle-class families need help, too," Yellen said.
But she did indicate there was room to reach a deal. In response to a question whether she supported a phaseout level of more than $50,000, but perhaps less than $75,000, Yellen said, "Yes, I think the details can be worked out. And the president is certainly willing to work with Congress to find a good structure for these payments."
House committees will be taking up the package this week.
But lowering the income level could have unintended consequences, considering the income figures being used for this round of stimulus payments are identical to that used for the first two – 2019 income tax figures that are now a year – and a pandemic-ravaged economy – out of date.
The wrangling over income limits comes as some senior Democrats in Congress unveiled legislation Monday aimed at dramatically increasing direct assistance to families with children. Under the plan, families with children younger than 6 would receive $3,600 per year, with $3,000 for children ages 6-17.
The benefits would drop for individuals with incomes of $75,000 per year or more or couples earning more than $150,000. The payments would begin in July.
While Sen. Mitt Romney, R-Utah, favors increasing aid to children, several Republican lawmakers continue to be critical of any measure paying direct benefits to both working and non-working citizens.
Among developed nations, the U.S. has one of the world's worst child poverty rates and is among the lowest on welfare spending on children and at levels less than what was being spent 30 years ago.
At the lower threshold, 71% of the U.S. population would get the full amount of the stimulus payment with 17% would get a partial amount. The initial plan provides economic relief to 85% of the public.
But the Senate is divided 50-48, with two independent senators siding with the Democrats, making support from centrists like Manchin vital to getting the package passed.
Last week's vote to pass a budget resolution that included Biden's stimulus plan was a procedural measure, but one that enables Senate Democrats to avoid a potential Republican filibuster. Overcoming a filibuster requires a bill to receive 60 votes rather than a simple majority.
With both the House and Senate passing budget resolutions, the measure now goes to reconciliation. A reconciled bill is not subject to filibuster and thus can pass with a simple majority.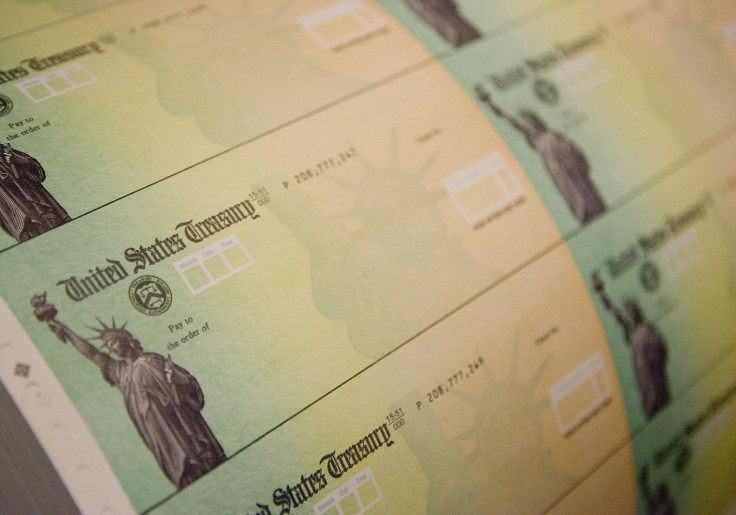 © Copyright IBTimes 2023. All rights reserved.