Third Stimulus Check: Sanders, AOC Slam Biden's $1,400 Payments
KEY POINTS
AOC urges Biden to 'just help people'
Sanders slams Biden's plan to lower the income cap for the checks
Yellen signaled she is reluctant to modify the eligibility for the $1,400 payments
Several Progressive Democrats on Sunday slammed President Joe Biden's $1,400 stimulus check plan and the potential narrowing of the income threshold for recipients of the payments.
Rep. Alexandria Ocasio-Cortez, D-N.Y., took to Twitter to criticize a proposal to give $2,000 checks to Americans by topping off the $600 payments sent out in late December under former President Donald Trump.
"Some of the same folks who said 'defunding huge PD budgets & shifting $ to schools is too hard to explain' are now saying 'Well $1400 is actually $2k if you recall the $600 from a diff president, carry the 1- yes I know ads showed $2k checks, but thresholds-' Just help people!" Ocasio-Cortez wrote in a tweet.
Sen. Bernie Sanders, I-Vt., the new chairman of the Senate Budget Committee, also slammed several Democrats for considering lowering down the income requirements for check recipients.
"Unbelievable. There are some Dems who want to lower the income eligibility for direct payments from $75,000 to $50,000 for individuals, and $150,000 to $100,000 for couples," Sanders wrote. "In other words, working-class people who got checks from Trump would not get them from Biden. Brilliant!"
Treasury Secretary Janet Yellen on Sunday indicated that she was reluctant to lower the income cap for receiving the full amount of the next stimulus check. She also urged Congress to consider middle-class families struggling amid the coronavirus pandemic.
"If you think about an elementary school teacher or a policeman making $60,000 a year and faced with children who are out of school and people who may have had to withdraw from the labor force in order to take care of them and many extra burdens, [President Biden] thinks, and I would certainly agree, that it's appropriate for people there to get support," she said.
Their statements come after Sen. Joe Manchin, D-WV, said the current income caps on the $1,400 checks would give payments to "too many high-income people" who were not affected by the pandemic.
The Biden administration signaled that the president is willing to modify the eligibility for the relief payments, possibly phasing out direct payments at $50,000 for individuals and $100,000 for couples, from the previous $75,000 and $150,000. However, Biden insisted that he was not open to cutting the size of the checks.
Several Democratic members, including House Speaker Nancy Pelosi and Senate Majority Leader Chuck Schumer, have been using a budget reconciliation process to pass Biden's $1.9 trillion plan and the $1,400 checks through a simple majority vote.
The House of Representatives aims to approve Biden's proposal in the Democratic-held Senate within two weeks.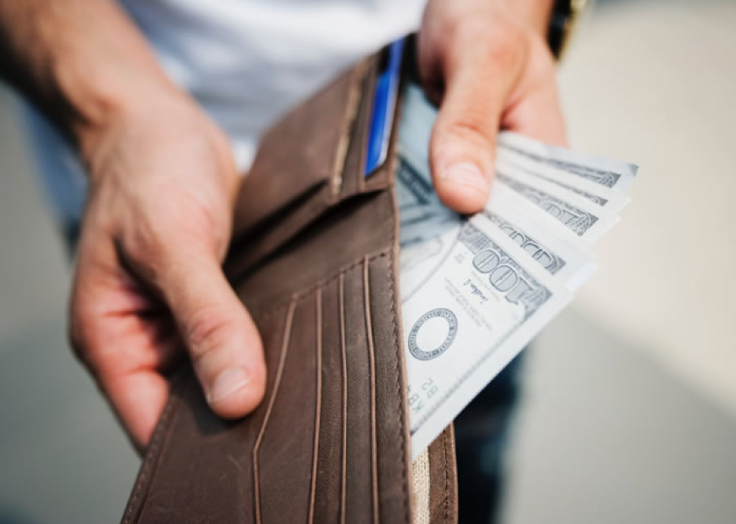 © Copyright IBTimes 2022. All rights reserved.
FOLLOW MORE IBT NEWS ON THE BELOW CHANNELS