Next World War? China Objects THAAD In South Korea As Its Unaware Of US Anti-Missile System's Capabilities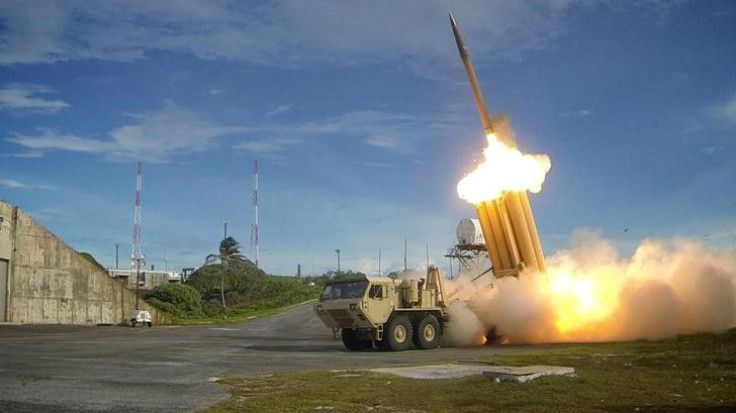 China has opposed to the deployment of a U.S. missile defense system in South Korea as it is unaware of it capabilities, experts said late Monday. Beijing is concerned if the THAAD (Terminal High Altitude Area Defense) anti-missile systems, which the U.S. says are being used to protect Seoul from North Korea's growing nuclear advancements, is capable of tracking and countering Beijing's own nuclear program.
Tensions between U.S. and China escalated amid the missile system's deployment in South Korea amid nuclear and missile threats from Pyongyang. China has also faced criticism for not acting enough to stop North Korea's nuclear advancement. Chinese strategists have expressed concerns that THAAD could also be a threat to the viability of China's nuclear deterrent.
"It is clear that there is no one in China who really knows the technical capability of THAAD and that's part of the problem," said Zhang Baohui, a Hong Kong-based mainland expert on China's nuclear deterrent, told Reuters. "THAAD's full capabilities are secret so there is a real knowledge gap among Chinese strategists. If they are misplaced, they are at least genuine in their concern - they have to assume a worst case scenario."
Read: North Korea Missile Attacks Against South Korea Will Be Met With Immediate Retaliation
THAAD has been designed to intercept and destroy ballistic missiles either just inside or outside the earth's atmosphere. The range of its radars can penetrate deep into the Chinese mainland, where the country is rebuilding its arsenal of mobile intercontinental ballistic missiles. Some Chinese scientists fear that the THAAD radars can allow the U.S. to track tests and specific missile signatures, allowing Washington to prepare to counter any future Chinese attack.
While Beijing-Washington tensions heat up, President Donald Trump said in an interview published Sunday in the Financial Times, that he's ready to take on North Korea, with or without Chinese help. Concerns over a nuclear attack from North Korea were raised after leader Kim Jong Un's regime continued testing ballistic missiles. Some reports have also claimed that North Korea may be preparing for its sixth nuclear test this year.
"China has great influence over North Korea. And China will either decide to help us with North Korea, or they won't," Trump said. "If they do, that will be very good for China, and if they don't, it won't be good for anyone."
Trump added that if China does not help come to a solution to end Pyongyang's nuclear program, the U.S. is ready to solve the problem on its own.
"Well if China is not going to solve North Korea, we will. That is all I am telling you," Trump said, refusing to elaborate on his plans.
© Copyright IBTimes 2023. All rights reserved.