Is US Ready To Attack North Korea? President Trump Says He Will Act Alone If Chinese Don't Help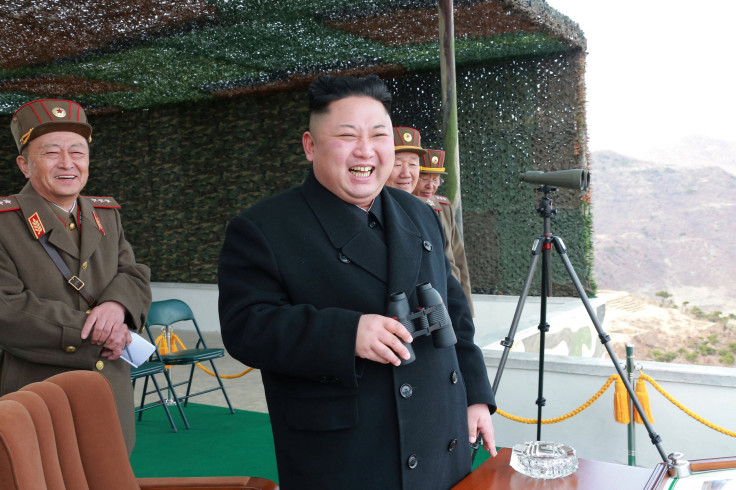 President Donald Trump said he's ready to take on North Korea, with or without Chinese help. In an interview with the Financial Times published Sunday, Trump said the North will be on the agenda when he hosts Chinese leader Xi Jinping later this week at the Mar-a-Lago resort in Florida.
Trump tweeted last week he expects the talks with Xi to be difficult.
Read: Kim Jong Un Is A 'Crazy Fat Kid,' Sen. John McCain Says
"China has great influence over North Korea. And China will either decide to help us with North Korea, or they won't," Trump said. "If they do, that will be very good for China, and if they don't, it won't be good for anyone."
But he said if China does not help engineer a solution to end North Korea's nuclear program, the U.S. is ready to solve the problem on its own.
"Well if China is not going to solve North Korea, we will. That is all I am telling you," Trump said, refusing to elaborate on what he had in mind.
Read: International Nuclear Head Says Diplomacy Won't Work
Satellite images indicate Pyongyang is getting ready for its sixth nuclear test and has been testing ballistic missiles with an eye toward mounting a nuclear warhead and gaining the ability to hit the U.S. West Coast.
Secretary of State Rex Tillerson said during his recent trip to Asia the U.S. has run out of patience with Kim Jong Un's regime and declined to rule out a pre-emptive strike.
The Financial Times reported the National Security Council has finished its review of North Korea options. The review was accelerated, a source told the Times, so the review would be done in time for the Xi summit.
China virtually is the North's only ally and has influence over the regime.
Former CIA China analyst Dennis Wilder told the Times the administration may consider secondary actions to gain Chinese help, including sanctioning Chinese companies and individuals who deal with Pyongyang. Another option would be pressuring China not to use North Korea labor, a major source of funding for the regime.
China is not unaware of the threat posed by the North. Foreign Minister Wang Yi has called on Pyongyang to end its nuclear tests and urged the U.S. to stop conducting military exercises with the South.
"The two sides are like two accelerating trains coming towards each other with neither side willing to give way. The question is, are the two sides really ready for a head-on collision?" Wang asked.
© Copyright IBTimes 2023. All rights reserved.