Neymar Hailed By Brazil Soccer Legend After Achieving Career Milestone
KEY POINTS
Ronaldo praised Neymar for surpassing him for the second most number of goals in Brazilian soccer history
Neymar now has 64 international goals, just 13 short of Pele's record of 77
Brazil sits at the top of the CONMEBOL World Cup qualifiers with 6 points along with Argentina
Brazilian legend Ronaldo paid tribute to Neymar after the Paris Saint-Germain star surpassed him for the second most number of goals in the country's football record books.
"All my respect for you (Neymar)!" the 44-year-old wrote on an Instagram post, Wednesday.
Neymar seized the career milestone after he scored on two penalties and a late tap-in during Brazil's 4-2 win over Peru in the World Cup qualifier Tuesday in Lima. He now has 64 international goals in 103 games, placing him just 13 goals short of Pele's record at the top of the Selecao's goalscoring list.
"He plays a lot, gives assistance, plays, dribbles, and thrashes. The sky is the limit. Fly, kid!" Ronaldo added. "What a beautiful story you are writing. A complete and increasingly mature player. Crack! Handling the pressure off the pitch is sometimes more challenging than the ball itself.
"Now tell me: where did we come from, where did we arrive...who is going to tell us what is impossible? Keep trusting your instincts because the talent is yours and nobody can take it from you. You have a lot of records to overcome and marks to leave. Proud to see a Brazilian at the top!"
With Neymar reaching another landmark in his decorated international career, comparisons to Brazil's greats like Ronaldo is downright inevitable. But national team head coach Tite refused to pit his star forward's active feat against some of the best players to ever play for the country, saying it is "unfair to make comparisons."
"Every generation has its own values. Ronaldo was extraordinary, Rivaldo was extraordinary, Romario and Bebeto too, each one in his own time," Tite told the publication.
"All I can say is that Neymar is very unpredictable. He's a player that not only gives you assists but also goals, and with an ever-larger level of maturity."
More than Neymar's personal milestone, Brazil's latest victory was also a huge boost in the country's bid to be one of the top four teams to earn an outright berth to Qatar in 2022. The Selecao began the 18-month campaign with a perfect slate as the team sits alongside Argentina at the top of the CONMEBOL World Cup qualifiers standings with six points each.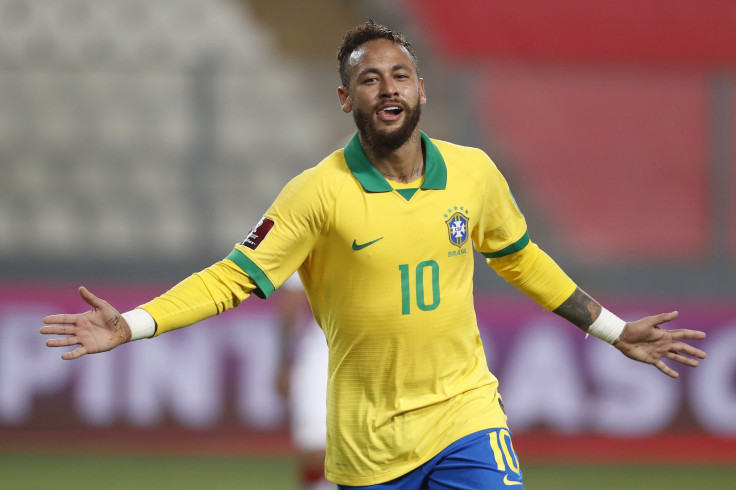 © Copyright IBTimes 2023. All rights reserved.