NFL 2020: Tennessee Titans vs. Pittsburgh Steelers Could Be Postponed By Coronavirus
The NFL might be on the verge of postponing its first game because of the coronavirus in light of several positive tests within one team.
Three players and five other personnel on the Tennessee Titans have tested positive for the coronavirus, NFL Network first reported. The Titans and Minnesota Vikings, who faced each other in a game Sunday afternoon, have suspended in-person club activities starting Tuesday.
Tennessee is scheduled to host the Pittsburgh Steelers Sunday. The Minnesota Vikings are set to visit the Houston Texans.
The Titans are shutting down their building until Saturday, meaning no coaches or players will be allowed inside the team facility, ESPN's Dianna Russini reports.
The Vikings reportedly haven't had a positive test yet. It remains to be seen for how long Minnesota will shut things down.
"On Tuesday morning, the Titans COVID testing results returned three new player positives and five new personnel positives. The Titans will suspend in-person club activities starting today. Likewise, the Vikings, who played the Titans on Sunday, will also suspend in-person club activities," the NFL said in a statement.
"Both clubs are working closely with the NFL and the NFLPA, including our infectious disease experts, to evaluate close contacts, perform additional testing and monitor developments."
If Tennessee can't hold a practice this week, it's hard to believe their game with Pittsburgh will be played as scheduled. No official decision has been made yet.
This is the first such situation the NFL has had to deal with during the season. The Atlanta Falcons and Chicago Bears played their Week 3 matchup after cornerback A.J. Terrell was placed on the COVID-19 reserve list. No Falcons players tested positive before Sunday's game.
Major League Baseball saw several teams miss at least a week's worth of games because of coronavirus outbreaks in the clubhouse. College football has postponed several games.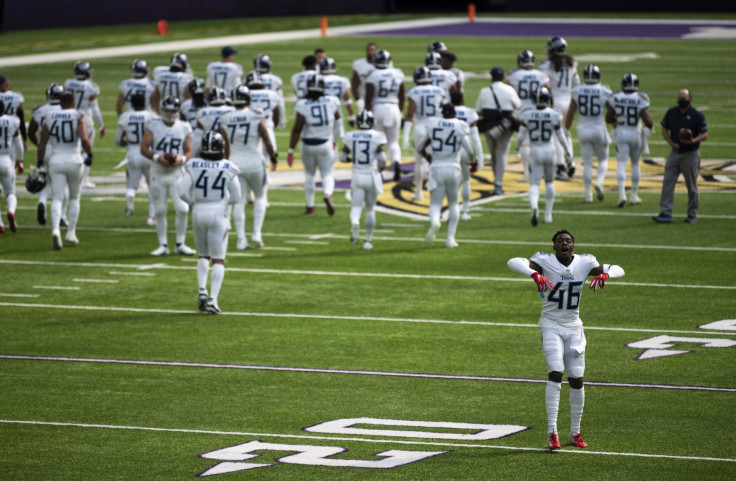 © Copyright IBTimes 2023. All rights reserved.