NFL 2020 Week 3 Lines: Point Spreads, Betting Odds, Schedule And Ravens Vs. Chiefs
A few of the NFL's best teams find themselves as underdogs in difficult Week 3 matchups.
The Kansas City Chiefs are off to a 2-0 start, extending their winning streak that dates back to last season to 11 games. The reigning Super Bowl champs are getting three points in their road game against the Baltimore Ravens, who have won 14 consecutive regular-season games.
While the potential AFC Championship Game preview takes center stage Monday night, two of the NFC's top contenders will meet in prime time Sunday. The New Orleans Saints are 3.5-point betting favorites over the visiting Green Bay Packers. The Packers lead the conference with a plus-30 points differential, and the Saints were just upset in Las Vegas.
The Dallas Cowboys narrowly avoided an 0-2 start with an improbable comeback victory over the Atlanta Falcons in Week 2. Dak Prescott and Co. are 4.5-point underdogs against MVP favorite Russell Wilson and the Seattle Seahawks.
The Los Angeles Rams are 2.5-point underdogs against the Buffalo Bills in a battle of undefeated teams. The Chicago Bears are 3.5-point underdogs in Atlanta, despite a 2-0 start of their own.
The Raiders improved to 2-0 with a 10-point victory over the Saints in their new stadium. Las Vegas is nearly a touchdown underdog against the New England Patriots, who came two yards shy in Seattle of an undefeated start to the season.
The Pittsburgh Steelers are favored by just north of a field goal over the Houston Texans. Houston is 0-2 and has been outscored by 31 points through two games.
The Minnesota Vikings are also winless after making last year's playoffs. Minnesota is a home underdog against the undefeated Tennessee Titans.
Coming off his first victory in Tampa Bay, Tom Brady and the Buccaneers are six-point favorites in Denver. The Philadelphia Eagles are laying nearly a touchdown against the Cincinnati Bengals, despite an 0-2 start for the defending NFC East champs.
The Indianapolis Colts are the biggest Week 3 favorites, laying 10.5 points against the New York Jets. New York has been outscored by 28 points in 2020.
The Cleveland Browns and Los Angeles Chargers are both favored by at least seven points. The San Francisco 49ers and Arizona Cardinals are favored against a pair of winless teams.
Here are complete betting lines for all the Week 3 games, including the point spreads and over/unders compiled by OddsShark.
Miami Dolphins (+3) at Jacksonville Jaguars, 47.5
Tennessee Titans (-2.5) at Minnesota Vikings, 47.5
Las Vegas Raiders (+6.5) at New England Patriots, 47
Chicago Bears (+3.5) at Atlanta Falcons, 47.5
Cincinnati Bengals (+6.5) at Philadelphia Eagles, 46.5
San Francisco 49ers (-4.5) at New York Giants, 41
Houston Texans (+3.5) at Pittsburgh Steelers, 45
Washington Football Team (+7) at Cleveland Browns, 44
Los Angeles Rams (+2.5) at Buffalo Bills, 47.5
Carolina Panthers (+7.5) at Los Angeles Chargers, 44
New York Jets (+10.5) at Indianapolis Colts, 44
Detroit Lions (+5.5) at Arizona Cardinals, 54.5
Dallas Cowboys (+4.5) at Seattle Seahawks, 55.5
Tampa Bay Buccaneers (-6) at Denver Broncos, 43.5
Green Bay Packers (+3.5) at New Orleans Saints, 51.5
Kansas City Chiefs (+3) at Baltimore Ravens, 53.5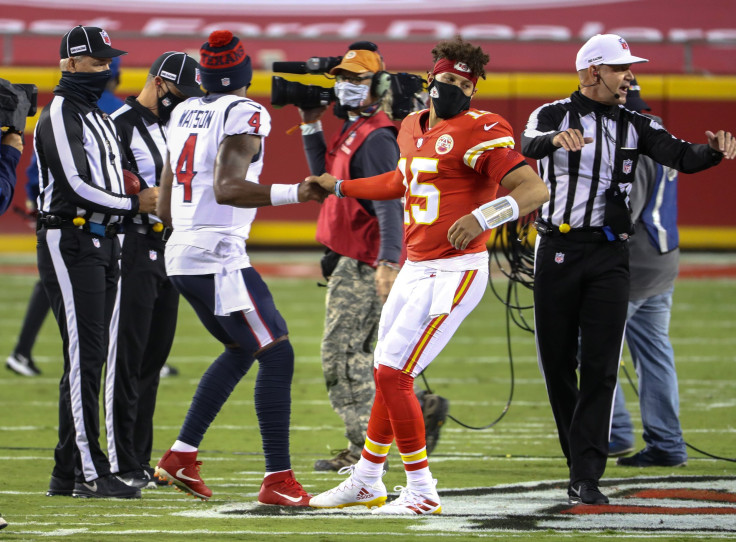 © Copyright IBTimes 2023. All rights reserved.