NFL: Baker Mayfield Recalls Michael Vick Childhood Memories, Explains Why He Wears No. 6
NFL star QB Baker Mayfield looked back at the time when he used to own a Michael Vick football and revealed why he wears the no. 6.
Much like Mayfield, Vick was also a star quarterback during his prime. In fact, even to this day, Vick has been regarded as one of the greatest to ever play the said position in NFL. Now that Mayfield is starting to make his own name in the league, an interesting childhood memory seems to connect the two star quarterbacks of different era.
In GQ Sports' "10 Things Baker Mayfield Can't Live Without," the Cleveland Browns star detailed how he used to be a "cool kid" back then with his "Michael Vick football." According to Mayfield, the said football was the first ball he ever had and he had some good memories with it.
"It was a Michael Vick ball. It literally opened up and it had a playbook inside of it, and I thought it was the coolest thing ever," Mayfield recalled.
"It was like silver and red and like had a "V7" on it. I just remember little kids in the backyard like 'oh what are we gonna run?' It's pretty cool to see," Mayfield added.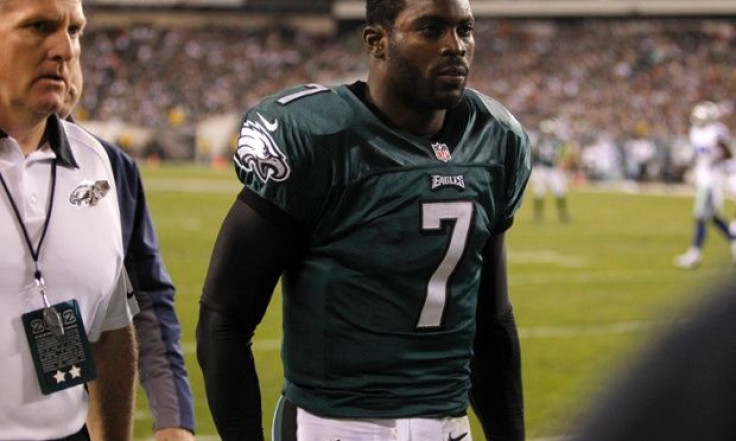 Aside from revealing that he used to have a unique Vick football, the second-year Browns QB also explained how he ended up rocking the no. 6 in NFL. Unlike any other professional athletes, who carry a compelling story behind their jersey numbers. The no. 6 which Mayfield currently wears "hasn't been too significant" for him.
"It actually hasn't," Mayfield answered when asked if no. 6 has been very important to him.
"When I transferred to Oklahoma (from Texas), they thought that was my number so they just gave it to me. I kind of rocked it ever since and no complaints here. I've kind of made it into my own," Mayfield continued.
A few days ago, Mayfield created another controversy when he stormed out of press conference after heated exchange, responds to criticism on Twitter.
Every Wednesday, Mayfield holds his weekly pre-game press conference in the locker room following practice, and while he likes to joke with reporters and is honest with his answers, this time around was a little different.
After a heated exchange with Browns beat reporter Tony Grossi of TheLandOnDemand.com, Mayfield prematurely ended the press conference and walked back to his locker, but not before letting out an expletive-laden opinion about Grossi as he left the podium.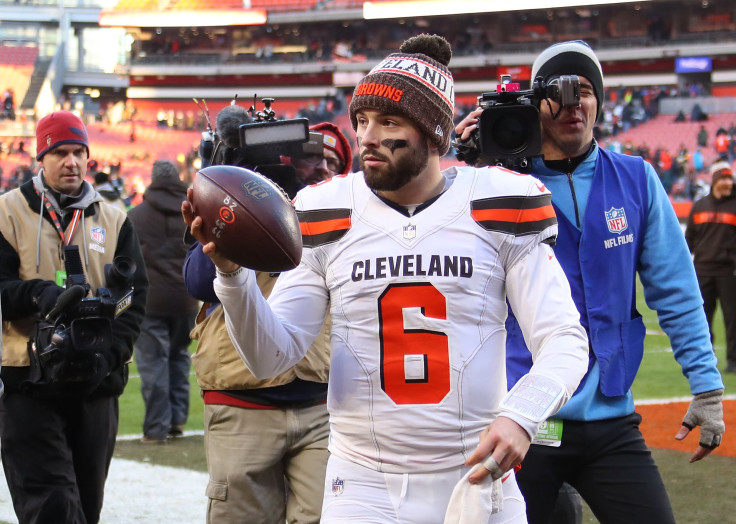 © Copyright IBTimes 2023. All rights reserved.