NFL Draft Rumors: Dallas Cowboys Possible Location For Michigan Wolverines Center
KEY POINTS
Cesar Ruiz has been a standout center for the Michigan Wolverines
He is speculated to go as early as the first round
The Dallas Cowboys have a chance to select him with the 17th pick
The Dallas Cowboys are eyeing to enter the coming season with a deeper roster. They're aiming to bounce back from the succeeding year after falling to an 8-8 record in the previous season.
As they're trying to beef up their squad, their free agency offseason has had some ups and downs. They recently signed defensive end Aldon Smith to a one-year deal upon reinstatement. Smith was the seventh overall pick in the 2011 NFL draft but hasn't played an NFL game since 2015.
They also re-signed offensive lineman Joe Looney. Looney has been a consistent part of the team since they acquired him back in 2016 as a backup. Looney became the starting center taking over Travis Frederick's spot.
Frederick recently announced that he would not be joining the team next season as he is officially retiring from professional football.
With that signing, the Cowboys, on the other hand, lost wide receiver Randall Cobb to Houston as the Texans signed him to a three-year $27-million deal. The former All-American suited up for the Pro Bowl back in 2014 as a replacement.
With the anticipation of the season, the NFL draft is drawing closer. There are multiple top prospects that the Cowboys are considering and one of these includes Michigan Wolverines Center, Cesar Ruiz.
Ruiz has the potential to be a force in the league with the hype that comes along with his position. Draft rumors have him becoming the highest ever center to be selected in the last 27 years. Per Bleacher Report, Ruiz has a chance to be selected under the 20s if the speculation around him is correct.
The Cowboys own the 17th overall pick and could use the services of the 20-year-old center on the offensive line.
Standing at six-foot-three and weighing at three hundred seven pounds, Ruiz has shown the potential to take over. He's also proven to be a great leader in Michigan and is confident in his ability to take over.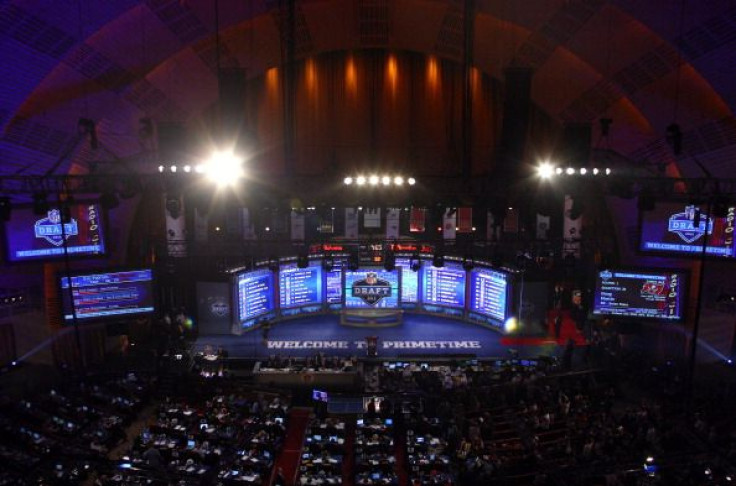 © Copyright IBTimes 2023. All rights reserved.