NFL Hall Of Famer Once Considered Better Than Tom Brady, Peyton Manning
An NFL Hall Of Famer was once hailed to be better than Tom Brady and Peyton Manning by John Madden.
Undeniably, Brady and Manning are considered as the two of the best NFL players of all time. Beyond being arguably the best to ever play their respective positions, the two men also happen to be budding rivals who have together gone on to create one of the most intense rivalries in the history of the NFL.
However, there was a time when Hall of Famer football coach Madden named Walter Jones as better than both Brady and Manning. Back in 2004, when Brady and Manning were both at the peak of their careers, Madden made a bold statement while in the middle of national TV broadcast and claimed that Jones was indeed the best player in the league.
In a recent interview with "Fair Game," Jones addressed the issue and shared his real thoughts about being called "best player in NFL" during a time when Brady and Manning were at the top of their game.
According to Jones, during that time, there were a lot of good and competitive players in the league and to be named as the best by a well-known coach makes him "feel good."
"That meant a lot. For him to say that, that just make you feel good," Jones said about Madden's statement in 2004.
Manning and Brady have often become the subjects of limitless comparisons in American football. They are usually viewed as the top two quarterbacks of their generation and some even believe that they are the GOAT in NFL.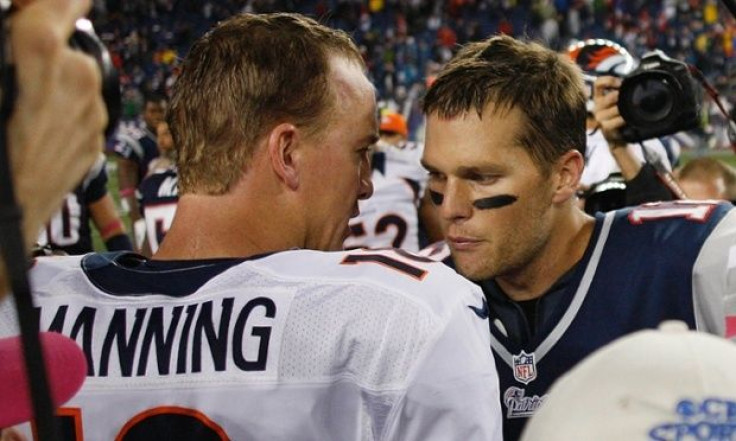 Throughout his two decades in the league, New England Patriots star quarterback Brady has experienced an unmatched amount of success.
Since taking over as the starting quarterback for the Patriots, Brady has helped lift the franchise to the next level on the field that has seen the franchise experience unrivaled success during this span.
Under Brady's leadership, the Patriots have become a staple to make deep playoff runs with 13 appearances in the AFC championship game while pushing their way to an NFL record 34 postseason wins.
Beyond that, Brady has racked up impressive all-time numbers such as the most career wins by a starting quarterback, most all-time total passing yards (including playoffs), most Super Bowl MVP awards (4), and 3 regular-season MVPs among others.
Manning on the other hand, won 2 Super Bowls in his career, picking up his first with the Indianapolis Colts before winning the final game of his career at Super Bowl 50 with the Denver Broncos.
© Copyright IBTimes 2023. All rights reserved.