NFL News: 2012 AFC East Preview, Prediction, Who Takes It: Bills, Patriots, Dolphins, Jets?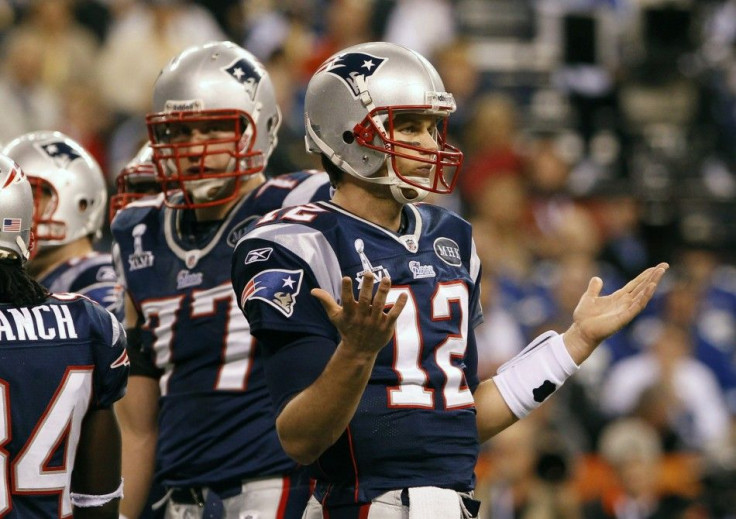 The New England Patriots once again owned the AFC East last season, and with the easiest schedule in the league, they should be atop the division this season. The other squads in the AFC East did make some improvements. Buffalo splurged on defense in free agency, Miami took a highly rated quarterback in the first round of the draft, and New York looks to diversify their offense with the Wildcat and quarterback Tim Tebow.
The below predictions are based on each AFC East team's schedule and last season's performance. The division is playing the NFC West this year.
Miami Dolphins
Miami will work in new quarterback Ryan Tannehill and still has Reggie Bush in the backfield behind a solid offensive line. The Dolphins need receivers, and will struggle on offense until Tannehill gets a feel for NFL defenses. The first six weeks before their Week 7 bye will be the easiest part of Miami's season, when their toughest games are at Houston in Week 1 and at Cincinnati in Week 5.
Miami has the 18th most difficult schedule, but the offense will struggle within the division, especially with Buffalo and New York's defenses.
2011 Record: 6-10
2012 Predicted Record: 4-12
Buffalo Bills
The Bills improved pass rush should help them in both games against New England in Week 4 and Week 10, and their most difficult road games will be Week 5 at San Francisco and Week 9 at Houston. Buffalo's concern should not be their defense, but if their offense can be more consistent.
2011 Record: 6-10
2012 Predicted Record: 7-9
New York Jets
The Jets failure to score a touchdown in the preseason is a cause for alarm, as they face Pittsburgh, San Francisco and Houston in the first five weeks of the season, then are at New England and host Miami before their Week 9 bye. Three of their final four games will be on the road as well.
2011 Record: 8-8
2012 Predicted Record: 9-7
New England Patriots
The Patriots have the easiest schedule in the league, playing only four teams with winning records last season. Their key match ups are Week 3 at Baltimore followed by Week 4 at Buffalo. Towards the end of the season, they host Houston Week 14 and San Francisco Week 15.
2011 Record: 13-3
2012 Predicted Record: 14-2
© Copyright IBTimes 2023. All rights reserved.