NFL News: Denver Broncos Running Back Charged With DUI, Could Face League Sanction
KEY POINTS
Melvin Gordon was stopped by Denver police Tuesday after allegedly speeding between 25 and 39 mph over the limit
The Broncos RB was cited and charged with driving under the influence
The NFL could suspend Gordon due to the violation
Denver Broncos running back Melvin Gordon is in danger of facing sanctions from the NFL after he was charged with driving under the influence Tuesday, according to court and police documents.
Documents also showed that Gordon was ticketed for speeding — between 25 and 39 mph over the posted limit — in downtown Denver, USA Today Sports reported. He is expected to appear in Denver County Court on Nov. 13 for the proceedings.
In a statement posted Wednesday, the Broncos confirmed that they are aware of the situation involving Gordon. The team added that it has been in constant communication with the RB and "is in the process of gathering more details."
The incident forced Broncos coach Vic Fangio to ask Gordon to skip Wednesday's practice. Fangio explained his decision and said that he "didn't want (Gordon) to practice until we got to the bottom of everything."
"Talk to the league, get all the facts in order, before we make a decision about what we're going to do and weigh the differences between what the mandated league punishment will be and anything we want to do in addition to that," the 62-year-old said.
"I'm disappointed, but my own two kids have disappointed me at some points in their life, but I never stopped loving them," he added. "And he's one of us, we're going to love him, but there will be some consequences to this, to what happened (Tuesday) night."
The Broncos are scheduled to play the New England Patriots Sunday, and Fangio is hoping to confirm Gordon's status for the game as early as Thursday.
Gordon could face suspension due to his action, an ESPN report stated. For reference, Gordon's teammate Kareem Jackson was slapped with a two-game suspension for the same violation last year, forcing the veteran safety to miss Denver's last two games of the 2019 season.
The Broncos would have to adjust significantly should Gordon be forced to miss action. Since joining Denver in the recent offseason, the 27-year-old has already made his presence felt, leading the team this season with 65 carries, 281 rushing yards and three rushing touchdowns.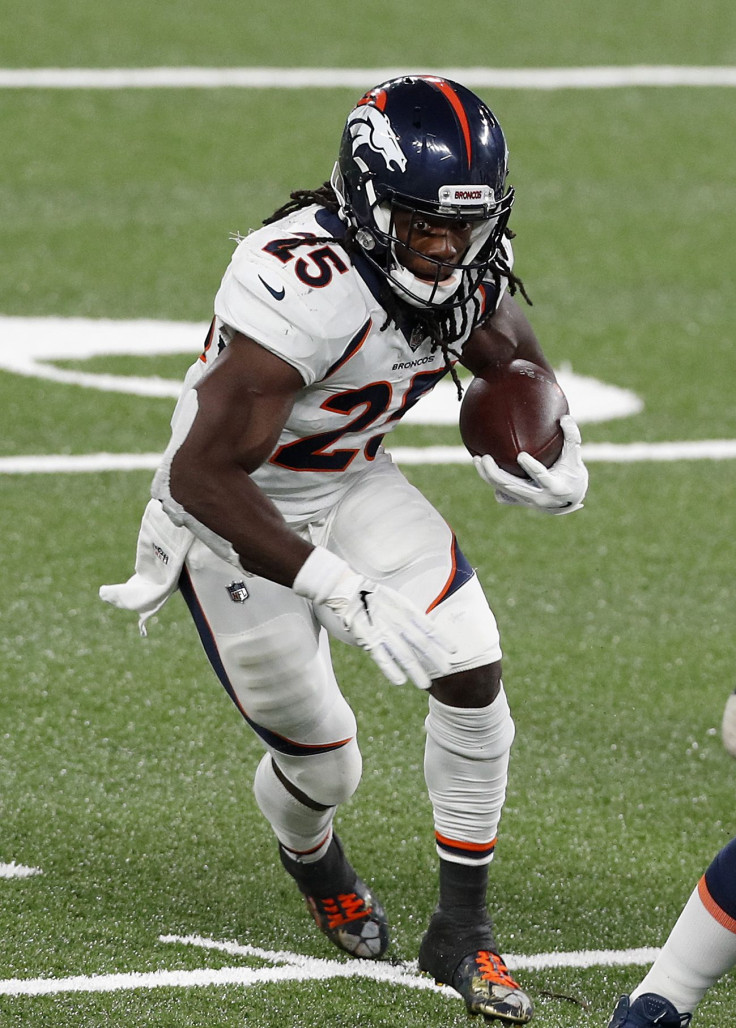 © Copyright IBTimes 2023. All rights reserved.