NFL News: The League Changes Blackout Rules, Adds Stadium Attractions to Combat Sagging Attendance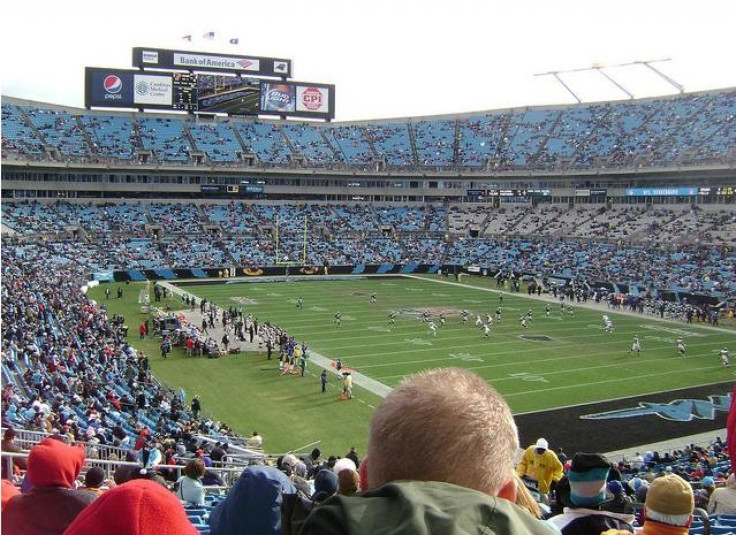 In an effort to combat low attendance numbers from last season in a number of their stadiums, the NFL is making some chances for next season.
Average attendance is down across the league by 4.5 percent since 2007 but broadcast revenue and numbers are soaring. This likely means that fans choosing not to attend the actual games in order to watch them on TV or a mobile device.
The at-home experience has gotten better and cheaper, while the in-stadium experience feels like it hasn't, said Eric Grubman, the NFL's executive vice president of ventures and business operations. That's a trend that we've got to do something about.
In an effort to do that the NFL is making changes. The NFL has gutted rules they had in place to prevent crowd noise. Stadium staffs will now be free to get the crowd fired up with video displays and public address announcements.
The league also sought to lower the standards for a blackout of a television game. In years past, if a game was not sold out by Thursday before the game, it would be blacked out in its local television market.
This year, teams are allowed to set their own threshold for a blackout, provided it is higher than 85% of capacity. This rule allows more fans to see games, and it allows teams to add additional seating that may only be used for prime time or rivalry games.
Ticket prices have continued to rise however, and the NFL's plan to get more people into the stadiums does not involve lowering ticket prices, though some teams are doing that on their own. Tickets have gone up from $72.20 on average in 2008 to $77.34 last year.
The NFL's other plan to improve the game-day experience is to simply make it more like watching at home. The league will allow the stadium scoreboards to display the same replays that officials are watching during reviews.
The league is in talks with companies to provide free wireless internet access throughout the stadium to allow fans to keep up with other games around the league as well as watch replays during the game.
The league already mandates that NFL Red Zone be available on televisions and on smartphones throughout all NFL stadiums.
There is even a proposal to allow fans with smart phones in the stadiums to be able to tap into a feed of the audio from players who are mic-ed up on the field, or perhaps even allow fans to listen in to sideline huddles or the officials huddle when they discuss a close call.
How much of this will actually be implemented and how much of it will help to fill seats remains up for debate. But the NFL is taking proactive steps to attempt to fill more seats.
© Copyright IBTimes 2023. All rights reserved.