NFL News: Why Von Miller Greatly Betters Buffalo Bills' Super Bowl Hopes
KEY POINTS
The Buffalo Bills have signed outside linebacker Von Miller to a six-year, $120 million contract
Miller will further solidify a stone-wall defense that ranks first in multiple categories
Adding a cornerback and wide receiver are the only things that the Bills need to address this offseason
The NFL landscape has seen some big players changing teams this offseason whether through trades or by opting to sign elsewhere, but the Buffalo Bills may have blown everyone else out of the water after signing two-time Super Bowl champion Von Miller.
The Bills showed off their shiny new acquisition in a Twitter post with Miller proudly declaring that he has become a member of the "Bills Mafia".
Miller signing with the Bills and the six-year, $120 million offer that he received from them are both worth noting.
Firstly, the Bills have become one of the favorites to win the Super Bowl in recent years thanks to the meteoric rise of quarterback Josh Allen.
Allen was selected by the Bills at seventh overall in the 2018 NFL draft after trading up from 12th, which was a move that shocked many as he was pegged to be the first overall pick and his slide was because of Baker Mayfield and Sam Darnold who went to the Cleveland Browns and New York Jets respectively.
In hindsight, it seems as if the Bills were fated to have Allen as their play caller and it turned out for the better.
Four years since entering the league, Allen has already accumulated 14,114 passing yards which turned into 103 touchdowns and 46 interceptions.
Seeing Miller get such a massive contract at age 32 may be way too much money to stomach for most, but the Bills are paying for quality here and Miller has the goods to back it up.
In his 11-year career, the outside linebacker has tallied 115.5 sacks off the edge, something that the Bills would be happy to have in order to pressure opposing quarterbacks even more.
The Bills are coming off a season where they ranked first in points per game allowed (17), total yards per game (272.8), passing yards per game (163), allowing third-down conversions percentage (30.8) and in opposing passer rating (65.3).
The outside linebacker was a key piece for both the Denver Broncos and Los Angeles Rams' defense, and now that the Bills have him on their side of the field, teams are surely going to be on the lookout for Miller's number on offense.
Now that the Bills have upgraded their pass rushing capabilities, they have to wisely use their nine draft picks to fill the tiny but significant holes in their cornerback and wide receiver positions.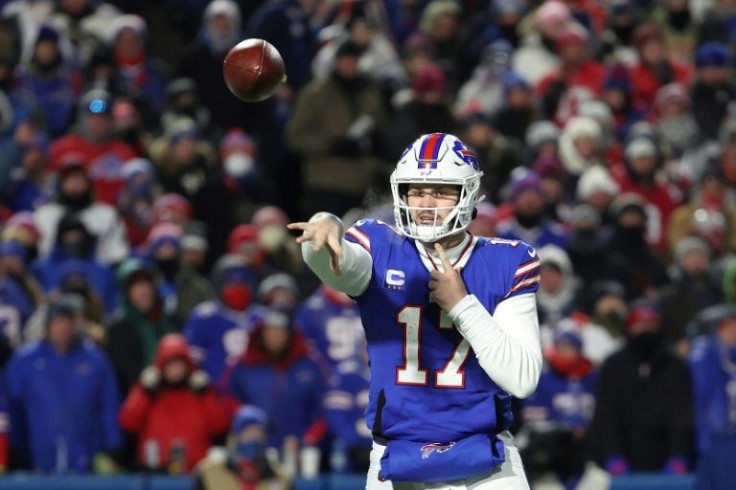 © Copyright IBTimes 2023. All rights reserved.