NFL Picks 2016: 5 Best Bets Against The Spread For Week 8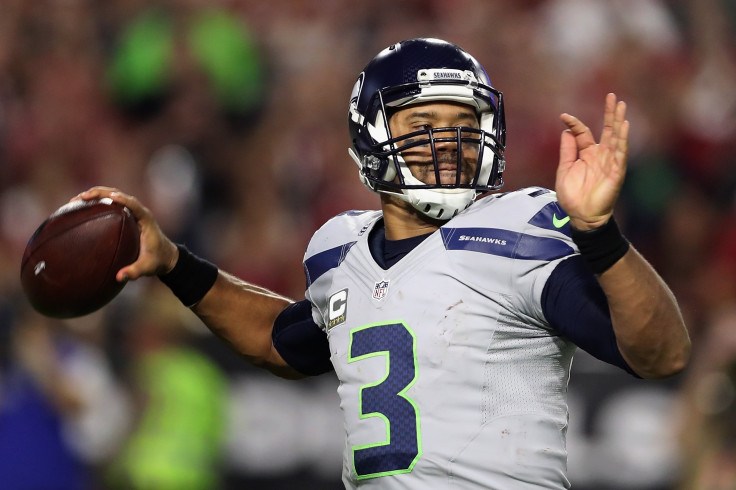 With there being so many mediocre teams in the NFL this season, several road teams have a good chance to be victorious in Week 8. According to the latest Las Vegas betting odds, six teams are favored away from their home stadiums.
The New England Patriots are road favorites for the second time in three games, and they covered the point spread in both contests. The Seattle Seahawks are favored on the road despite having just one victory away from home, and the Cincinnati Bengals are favorites for their game in London.
There's no such thing as a "sure thing" when it comes to gambling, but here are the five best bets for Week 8 of the 2016 NFL season:
Tennessee Titans (-3)
With the line moving down to three points for Thursday night's game, the Titans at home are the clear choice over the Jacksonville Jaguars. Neither team is very good, but the point spread indicates that the two teams are just about even, which isn't the case.
Tennessee could finish the season with close to a .500 record. They've already won twice on the road, beating the Lions and Dolphins, and three of their four losses have come against first-place teams. Jacksonville, on the other hand, has looked worse than they did in last year's five-win season. Blake Bortles is playing worse than almost any starting quarterback, and the Jaguars have no running game. Marcus Mariota has been just about a league-average quarterback, and Tennessee has the NFL's No. 2 running game. Having both gives the Titans a good chance to beat the Jaguars comfortably.
Seattle Seahawks (-2.5)
The Seahawks might be the NFC's best team, and the New Orleans Saints are headed for another losing season. Having gone 0-4 against teams with a winning record, New Orleans is likely to suffer another home loss on Sunday.
Despite Seattle's six-point effort in Week 7, they won't have trouble scoring in Week 8. The Saints have given up at least 27 points in all but one game, and they have surrendered an average of 40 points per game at the Superdome. Seattle has trouble moving the ball when their offensive line can't block for Russell Wilson, but that might not be a problem since only two teams have fewer sacks than the Saints. No team has allowed fewer points than Seattle, and they'll limit New Orleans' offense enough to get the win.
Oakland Raiders (+1.5)
Unlike in past years, the 2016 Raiders seem to thrive on playing road games outside of the Pacific Time Zone. Having already won in New Orleans, Tennessee, Baltimore and Jacksonville, Oakland should do the same when they visit the Tampa Bay Buccaneers.
Oakland's only hiccups have come against the Chiefs and Chargers, who are both playoff contenders. The Buccaneers wouldn't be competing for a postseason spot if they played in the AFC West, and they haven't proven anything since their season-opening win against the Atlanta Falcons. While the Raiders play well on the road, Tampa Bay seems to have very little home-field advantage, having gone 0-2 at home while allowing an average of 32 points. With a top 10 offense, Oakland could score three or four touchdowns in yet another road victory.
New England Patriots (-6.5)
Against any other team, the Buffalo Bills would be the easy pick as nearly one-touchdown underdogs. But they could have trouble keeping the game close against the New England Patriots, who might not lose another game in the regular season.
There is plenty of parody in the NFL, but the Patriots are far and away the NFL's best team. New England has won three straight games by double-digits since Tom Brady returned from his suspension, and that streak could very well continue on Sunday. When Brady starts against the Bills, the Patriots usually win big. New England beat Buffalo by a touchdown in both games last year. The Patriots are 4-0, winning by an average of 12.3 points, in their last four road games against the Bills. Buffalo shut out Jacoby Brissett and New England in Week 4, but it'll be a much different story with Brady under center.
Cincinnati Bengals (-3)
The Washington Redskins have one more win than the Bengals, but Cincinnati is still the better team. The Bengals have lost four games against first-place teams, and they should be able to get back to .500 with a victory in London.
Washington is dealing with multiple injuries that could make it difficult for them to defeat Cincinnati. Cornerback Josh Norman and tight end Jordan Reed were limited participants in practice on Wednesday, and it's unknown if they'll be available for Sunday's game. No Norman could mean a big game for A.J. Green, and the wide receiver might have a big game either way. He's surpassed the 100-yard mark three times in 2016, and the Bengals are undefeated in those contests.
Season Record: 19-15-1
© Copyright IBTimes 2023. All rights reserved.