NFL Player Talks About Getting 'Wasted' Hours Before Practice, Smoking As Part Of Routine
Sammy Watkins is one of the top wide receivers on the Kansas City Chiefs, leading the team in yards during the final two games of its 2020 Super Bowl run. That's something that didn't quite seem possible a few years ago when Watkins was a struggling young player on the Buffalo Bills.
In a new interview with Bleacher Report's Tyler Dunne, Watkins detailed the excessive alcohol use that derailed the early part of his career. Buffalo traded up to select him with the No.4 overall pick in the 2014 NFL Draft, and Watkins' off-the-field behavior prevented him from reaching expectations.
"I would go out and get wasted," Watkins told Bleacher Report. "Wasted wasted."
Watkins said he would go out every night as a rookie, frequenting bars and often smoking. After partying all night, Watkins would wake up and go to practice. Sometimes he would drink alone in his basement until 4 a.m. before getting up two hours later to restart the cycle all over again.
The receiver was productive to start his career, totaling 2,029 yards and 15 touchdowns in his first 29 games. Injuries forced Watkins to miss 11 games in 2015 and 2016, which he attributes to not taking care of his body.
The 2016 season was the worst of Watkins' young career. It ended up being his final year in Buffalo. Watkins caught just 28 passes for 430 yards.
Several of Watkins' family members were arrested a month after the season ended as part of a RICO case back home in Florida. Four people in his family died.
"I just went into a shell," Watkins said, "where I blocked out the world. I was down. Real bad. Everything around me was bad.
"I went home into that dark place and was like: '[Expletive]. My whole life is in shambles.'"
Watkins was traded to the Los Angeles Rams before the 2017 season. He had 39 receptions for 593 yards in one season in L.A.
Kansas City gave Watkins a three-year, $48 million contract before the 2018 season. His regular-season numbers with the Chiefs aren't overly impressive—1,192 yards in 24 games—but he came up big when it counted the most.
Watkins was Patrick Mahomes' top target in the AFC Championship Game, catching seven passes for 114 yards and a touchdown. Watkins had five catches against the San Francisco 49ers in the Super-Bowl, including a 38-yard reception late in the fourth quarter that helped set up Kansas City's go-ahead touchdown.
Watkins is looking to be more involved in the Chiefs' offense for the 2020 season.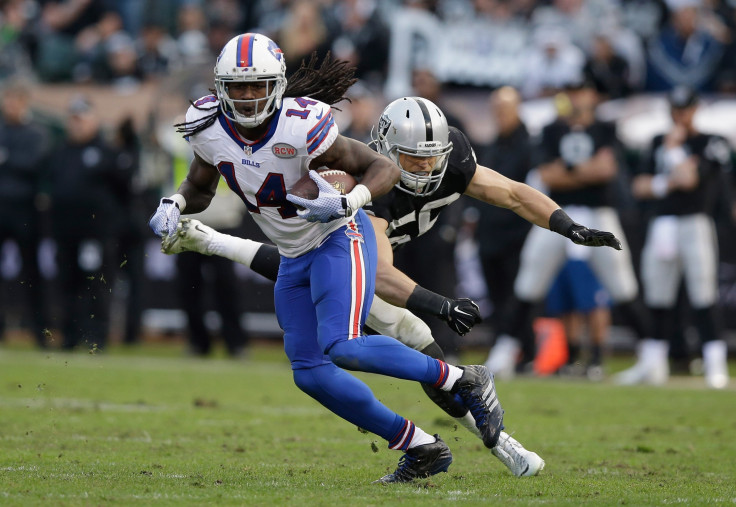 © Copyright IBTimes 2023. All rights reserved.