NFL Playoffs 2019: Cowboys, Chargers, Bears, Colts Getting Majority Of Bets On Wild-Card Weekend
All four home teams are favored on Wild-Card Weekend, but it wouldn't at all be surprising to see a couple of road teams advance to the divisional round. The majority of the betting public is picking the Dallas Cowboys, Los Angeles Chargers, Chicago Bears and Indianapolis Colts against the spread in the first round of the 2019 NFL Playoffs.
According to The Action Network, no team is receiving more support than the Chargers. L.A. is a three-point underdog on the road against the Baltimore Ravens, but Los Angeles has gotten 71 percent of the bets on the game.
Chicago has gotten the most support of any home team. The Bears are getting 53 percent of the wagers against the Philadelphia Eagles. The betting line is 6.5 points, making it the largest point spread of any wild-card game.
Dallas has the slight edge over the visiting Seattle Seahawks with 51 percent of the bets. The Cowboys are two-point favorites after laying 2.5 points earlier in the week.
Just over 50 percent of bettors are taking the Indianapolis Colts on the road against the Houston Texans. The Colts have gone from getting a field goal to being one-point underdogs. Andrew Luck and Indianapolis finished a game behind Houston in the AFC South, but they ended the 2018 regular season with nine wins in their last 10 games.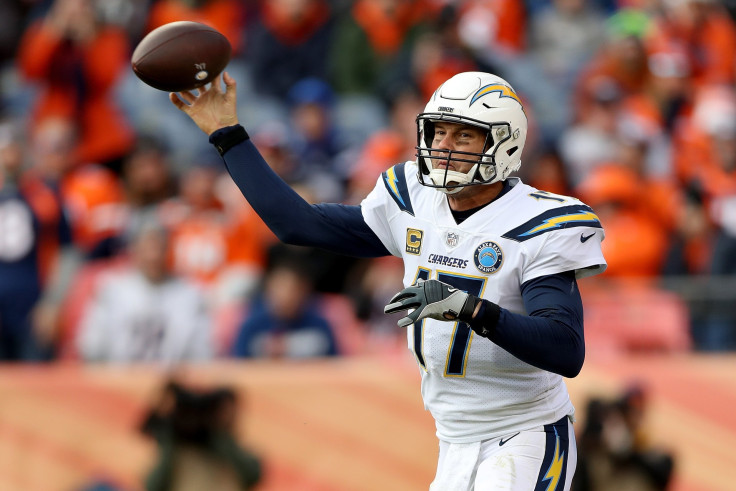 The Chargers are the only road team that won more games than their wild-card opponent. Los Angeles tied the Kansas City Chiefs with an AFC-best 12-4 record, but the Chargers were relegated to the No.5 seed since the tiebreaker gave Kansas City the division title.
Seattle and Dallas have the same record. Chicago finished three games ahead of Philadelphia in the overall NFC standings.
The first three wild-card games are rematches from the regular season. Indianapolis and Houston both have a win against each other on the road. The Seahawks beat the Cowboys in Seattle in Week 3. Baltimore won in Los Angeles just two weeks ago.
© Copyright IBTimes 2023. All rights reserved.