NFL Preseason Schedule 2016: Week 1 TV Channels, Start Times, Dates For Patriots-Saints, Cowboys-Rams, More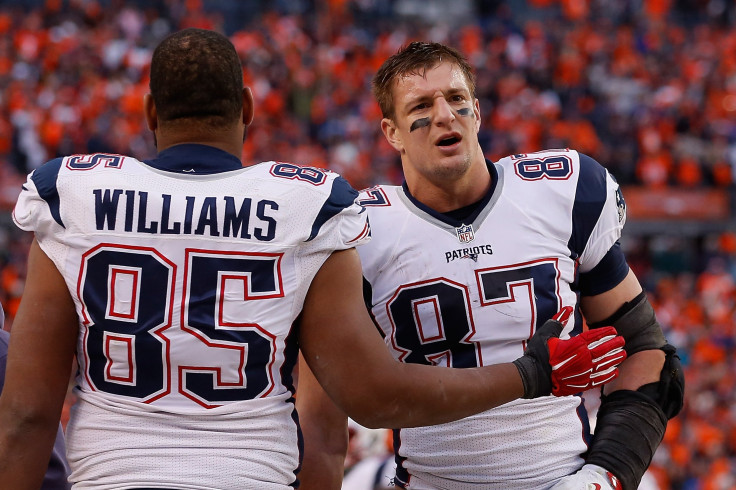 Football was supposed to be back on Sunday, but because the Hall of Fame Game was canceled, the 2016 NFL preseason officially begins on Thursday night. Twelve teams will take the field just more than six months since Super Bowl 50.
Week 1 of the preseason will span four days with games set for Thursday through Sunday. There are six games scheduled for Thursday, five set for Friday and four more on the docket for Saturday. Only one game is set for Sunday and it will be broadcast nationally.
The Washington Redskins, Atlanta Falcons, Tampa Bay Buccaneers and Philadelphia Eagles will be the first teams to play with start times at 7 p.m. ET on Thursday. The New Orleans Saints visit the New England Patriots at 7:30 p.m. ET in the first nationally televised game of the season. Tom Brady is eligible to play in the preseason, despite his four-game regular-season suspension, though he isn't expected to see the field.
The defending Super Bowl champs take the field to close out Thursday's action. The Denver Broncos visit the Chicago Bears at 8 p.m. ET, and Mark Sanchez will get the start at quarterback.
The Green Bay Packers were supposed to play in the Hall of Fame Game, but they'll make their preseason debut on Friday against the Cleveland Browns. The Indianapolis Colts were supposed to face the Packers, but they'll play for the first time on Saturday against the Buffalo Bills instead.
The NFL returns to L.A. on Saturday when the Los Angeles Rams host the Dallas Cowboys at Los Angeles Memorial Coliseum. No.1 overall draft pick Jared Goff is not expected to get the start at quarterback for the Rams.
Week 1 of the preseason ends with a Sunday night matchup between the Houston Texans and San Francisco 49ers. It's one of six nationally televised games this week.
Thursday, Aug. 11
Washington Redskins at Atlanta Falcons, 7:00 p.m. ET, CSN (Washington) and CW69 (Atlanta)
Tampa Bay Buccaneers at Philadelphia Eagles, 7:00 p.m. ET, WFLA (Tampa Bay) and CSN (Philadelphia)
New Orleans Saints at New England Patriots, 7:30 p.m. ET, NFL Network
Carolina Panthers at Baltimore Ravens, 7:30 p.m. ET, PTVN (Carolina) and WMAR (Baltimore)
Jacksonville Jaguars at New York Jets, 7:30 p.m. ET, WJXT (Jacksonville) and CBS (New York)
Denver Broncos at Chicago Bears, 8:00 p.m. ET, KTVD (Denver) and FOX (Chicago)
Friday, Aug. 12
Detroit Lions at Pittsburgh Steelers, 7:00 p.m. ET, NFL Network
Miami Dolphins at New York Giants, 7:00 p.m. ET, CBS4 (Miami) and My9 (New York)
Minnesota Vikings at Cincinnati Bengals, 7:30 p.m. ET, FOX (Minnesota) and CBS12 (Cincinnati)
Cleveland Browns at Green Bay Packers, 8:00 p.m. ET, WEWS (Cleveland) and NBC (Green Bay)
Oakland Raiders at Arizona Cardinals, 10:00 p.m. ET, NFL Network
Saturday, Aug. 13
Seattle Seahawks at Kansas City Chiefs, 4:30 p.m. ET, NFL Network
Indianapolis Colts at Buffalo Bills, 7:00 p.m. ET, FOX59 (Indianapolis) and WKBW (Buffalo)
Dallas Cowboys at Los Angeles Rams, 8:00 p.m. ET, ESPN
San Diego Chargers at Tennessee Titans, 8:00 p.m. ET, KFMB (San Diego) and WKRN2 (Tennessee)
Sunday, Aug. 14
Houston Texans vs. San Francisco 49ers, 7:00 p.m. ET, NFL Network​
© Copyright IBTimes 2023. All rights reserved.