NFL Quarterbacks 2022: Starting QB Predictions For Steelers, Panthers, Seahawks
Most NFL teams have a clear No. 1 signal caller, but there are a handful of quarterback competitions around the league. The starting jobs for the Pittsburgh Steelers, Carolina Panthers and Seattle Seahawks remain up for grabs at the start of the 2022 preseason.
Mitchell Trubisky, Mason Rudolph and first-round pick Kenny Pickett are fighting to be the starting quarterback in Pittsburgh. Baker Mayfield and Sam Darnold find themselves in a quarterback competition with the Panthers. For Seattle, it'll be either Geno Smith or Drew Lock under center in Week 1.
Here's a look at the quarterback competitions and predictions for which players will win the starting jobs.
Pittsburgh Steelers: Mitchell Trubisky
Steelers head coach Mike Tomlin admitted to CBS Sports that Trubisky leads the competition in Pittsburgh because of his resume. Trubisky has a 29-21 career record as a starter with a couple of playoff appearances. The veteran even made the Pro Bowl in 2018. Rudolph has compiled a 5-4 record as the Steelers' starter since 2019 with a pedestrian 16 touchdowns and 11 interceptions. Pickett struggled at the start of his first NFL training camp.
The Steelers have never posted a losing record under Tomlin and believe that they can make the playoffs. Trubisky should be under center in Week 1 and could hold onto the starting job as long as Pittsburgh is above .500. If the Steelers' are not among the wild-card leaders in the middle of the season, the Steelers might give the nod to Pickett and see if they drafted a franchise quarterback.
Carolina Panthers: Baker Mayfield
Panthers head coach Matt Rhule insists that he won't pick a starting quarterback until the regular season gets closer, but it's not difficult to see where Carolina's competition is headed. Since they were both selected at the top of the 2018 NFL Draft, Mayfield has been a significantly better player than Darnold. It's unlikely that Darnold will outperform Mayfield by such a margin in the preseason that Darnold wins the job.
In four seasons as an NFL starter, Darnold has completed fewer than 60% of his attempts with only two more touchdown passes than interceptions. Even as Mayfield battled a serious shoulder injury for much of the 2021 campaign, his 83.1 passer rating still dwarfed Darnold's 71.9 rating. Darnold went 4-7 with nine touchdown passes and 13 interceptions as Carolina's starter last year.
Seattle Seahawks: Drew Lock
The race in Seattle is probably the toughest to call among the preseason quarterback competitions. Smith will start the Seahawks' first preseason game, according to head coach Pete Carroll. The veteran is entering his fourth season with Seattle and has been viewed as the slight frontrunner to be the Week 1 starter. In Russell Wilson's absence last season, Smith went 65-for-95 with 702 passing yards, five touchdowns and just one interception.
Lock wasn't able to hold onto the starting job with the Denver Broncos, posting a 79.3 passer rating in 24 games. Lock, however, has more upside than Smith, who's been a perennial NFL backup since 2015. With Smith unable to cement himself as Seattle's top quarterback, Lock is getting more first-team reps in practice. A couple of impressive preseason games could allow Lock to move ahead of Smith on the depth chart for good.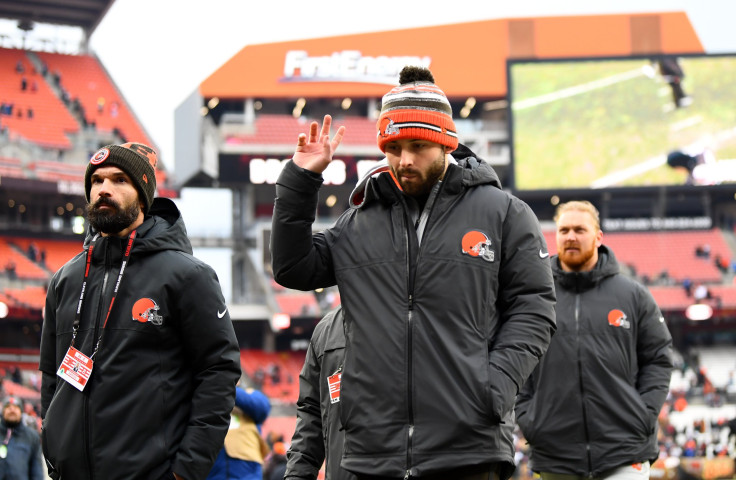 © Copyright IBTimes 2023. All rights reserved.