NFL Rumors: Miami Dolphins May Trade Up For Detroit Lions' Third Pick
KEY POINTS
The Miami Dolphins are expected to select a quarterback in this year's NFL Draft
Reports are speculating that the Dolphins might also aim for an offensive tackle
One option for Miami entails trading up for the Detroit Lions' third overall pick
The NFL Draft is coming and teams are looking to improve their teams by selecting rookies from the top college athletes of the nation. The Miami Dolphins are rumored to select a quarterback this year but speculation has been brewing that they might also trade for the Detroit Lion's third pick.
While talk has been hot regarding the Dolphins and their preference to select a quarterback, there has been word going around that they might select an offensive tackle. According to NFL Network's Ian Rapoport, the Dolphins appear to be eying Andrew Thomas and Isaiah Wilson.
Per NFL's draft profile, Thomas is a proven day one starter for any squad. The six-foot-five standout of the Georgia Bulldogs football program has been scouted as someone who is capable of playing either tackle spot.
If the Dolphins fail to select Thomas then Georgia's Wilson is a considerable option. The six-foot-six offensive tackle possesses a massive frame and above-average footwork for his size.
For the Lions to consider going down the draft, this would mean the Dolphins trading away their valuable assets. No team in the NFL has any more picks this year than Miami with a league-leading 14 selections. The ideal situation for Miami would be to keep their original fifth pick while they move up and get the third overall pick.
Mock drafts are expecting the Dolphins to select either Tua Tagovailoa or Justin Herbert as their top haul for this year. These two quarterbacks have been heavily scouted and recruited and have their own advantages over the other.
A lefty signal-caller who can facilitate the offense in a variety of ways is available for the Dolphins by way of Tagovailoa. The main drawback of Tagovailoa is his history of injuries that has kept teams wary of selecting the Alabama prospect. On the other hand, there's Herbert who isn't as hyped as Tagovailoa but is a physical phenomenon with his six-foot-six frame and a rocket arm that can work around the defense.
If the Dolphins are able to pull off a deal with the Lions then they're able to maximize the talent that this draft has to offer.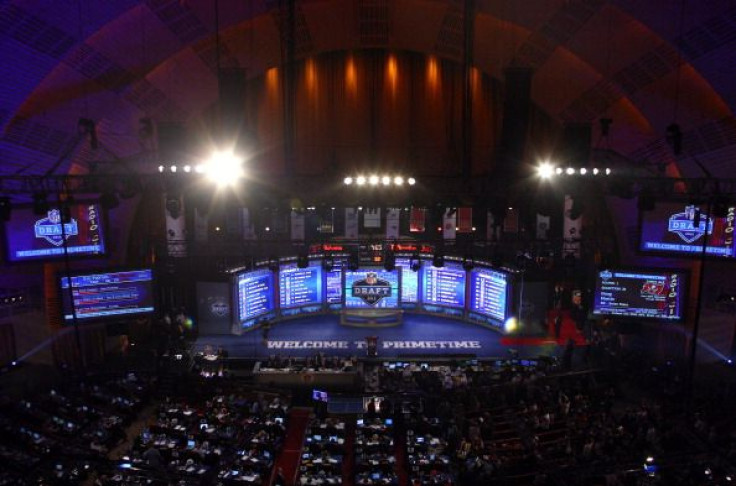 © Copyright IBTimes 2023. All rights reserved.