NFL Rumors: Trouble Brewing In Baltimore Over Lamar Jackson's Contract Extension
KEY POINTS
Ravens GM Eric DeCosta has expressed concerns about getting a deal done with Lamar Jackson
Both sides failed to agree on an extension since the 2021-22 NFL season
Jackson has chosen to not have an agent, which has led to the delay
The Baltimore Ravens and quarterback Lamar Jackson are at a standstill regarding the latter's contract extension, with general manager Eric DeCosta seemingly expressing frustration about the situation.
"I think it takes two sides to actively put their heads together and get a deal worked out. We (Baltimore Ravens) are ready to be there for Lamar [Jackson] at any point. When he decides that he really wants to work on it, we will be," DeCosta said as quoted by ESPN's Jamison Hensley.
Jackson and the Ravens have been at an impasse since last year after quarterback Josh Allen agreed to a massive six-year contract extension with the Buffalo Bills reportedly worth $258 million with $150 million guaranteed.
Both Allen and Jackson were drafted in 2018 and the former's contract has set the standard for other quarterbacks' salary expectations.
As noted by The Baltimore Sun, many have implored Jackson to hold out while negotiating his contract with the Ravens, but DeCosta shot down those notions as well.
The 2019 NFL MVP is a curious case among many of his peers in the sports world as he chose to forego an agent and represent himself, which was also a factor in why he and the Ravens failed to come to terms to an extension.
The Ravens were doing surprisingly well for themselves at the start of the 2021-22 NFL season despite suffering multiple injuries that knocked out their entire running back group before their Week 1 game against the Las Vegas Raiders.
An errant tackle by Cleveland Browns linebacker Jeremiah Owusu-Koramoah led to Jackson injuring his ankle in Week 14 and would go on to miss the rest of the season as the Ravens ended the season on a six-game losing streak that dates back to Week 10.
Without Jackson, the Ravens had to rely on backup quarterback Tyler Huntley to carry the load and while he did so admirably, it was not enough o secure the Ravens a playoff spot.
Getting Jackson to sign as soon as possible will help flesh out Baltimore's cap space as they only have $9.7 million, well below the league average of $15.7 million.
Jackson is entering the final year of his rookie contract and DeCosta is fully aware of the urgency needed to get a deal done quickly as the 2022 NFL draft is only a few weeks away.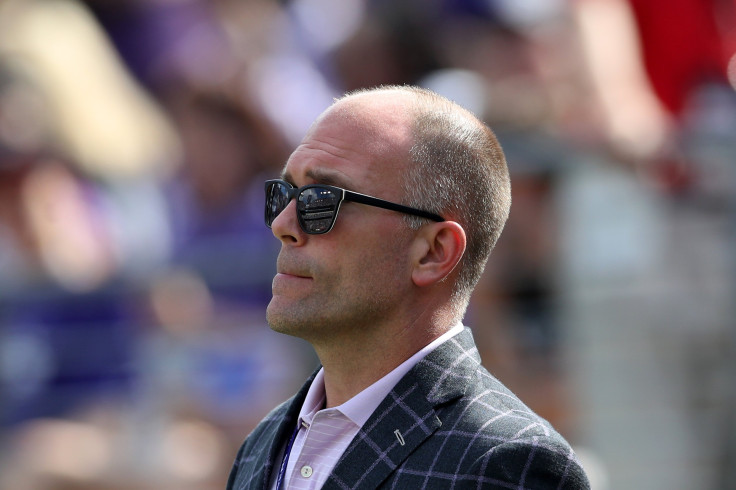 © Copyright IBTimes 2023. All rights reserved.